Steal this idea
The Florida Board of Clinical Social Work, Marriage & Family Therapy, and Mental Health Counseling features a table on its licensing page that tells users the average number of days it takes to review applications. As the page says, Florida law requires that all applications be reviewed within 30 days, and the Florida board's averages are well below that threshold. Executive Director KIMBERLY MARSHALL points out that the website table is actually a digital widget that pulls the information and calculates the averages directly from the state's application processing system, so updating the data is automatic. This table accomplishes two important tasks: It demonstrates that the board is complying with the 30-day requirement, and it also helps set expectations for applicants.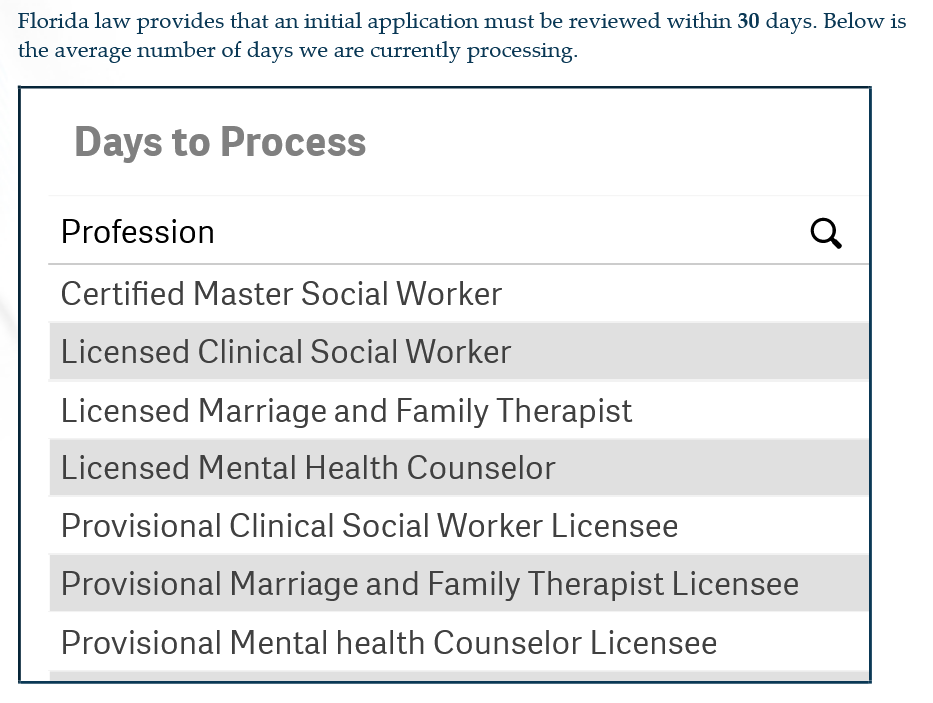 ---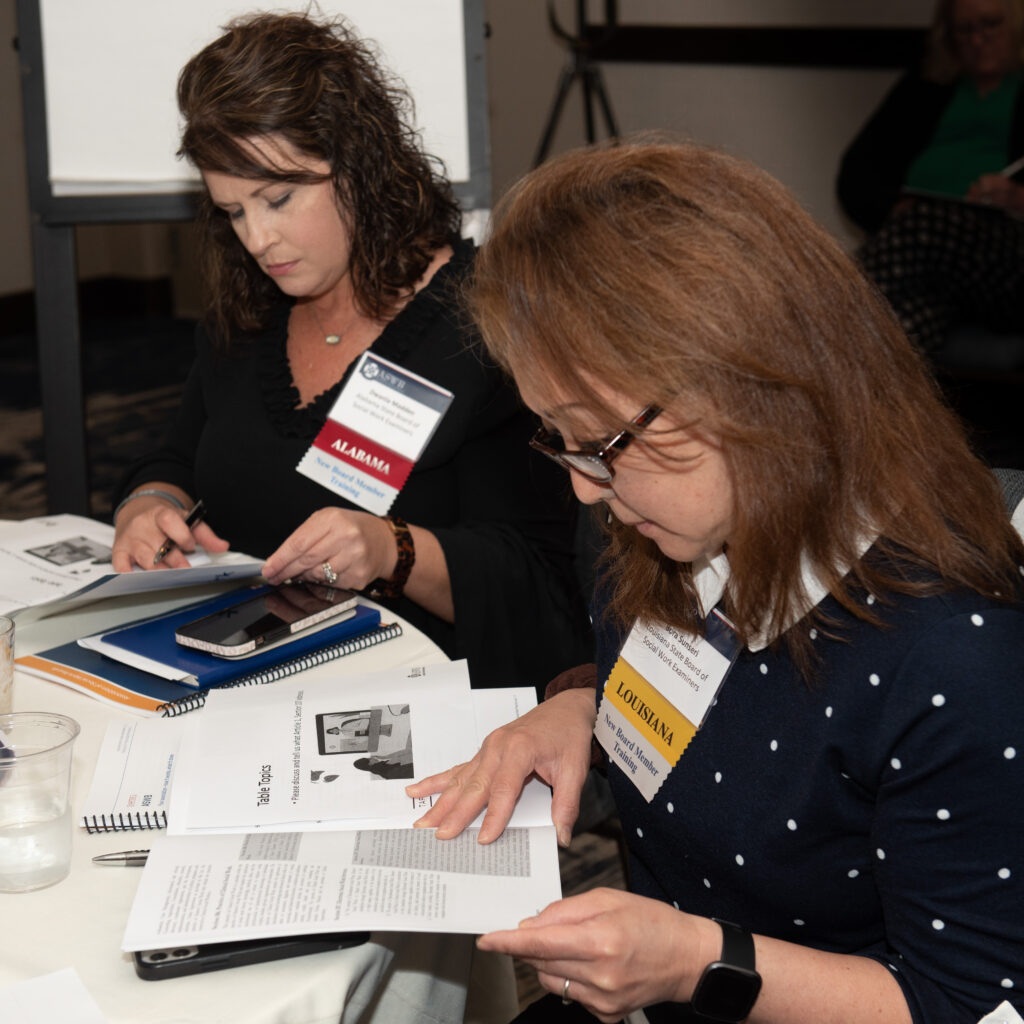 Familiar face, new role
BORA SUNSERI is relatively new to the Louisiana regulatory board, but she's been involved with ASWB for many years. Like board chair RUTH WEINZETTLE, BORA served as an item writer and Exam Committee member, including serving as co-chair of the Clinical subcommittee, for ASWB. BORA reconnected with some of her Exam Committee colleagues in March, when ASWB held meetings of the Exam Committee concurrently with New Board Member Training in San Diego.
---
Contributing to Social Work Month
CEO DWIGHT HYMANS and President ROXROY REID contributed a joint message to the New Social Worker's website during Social Work Month. Titled "The Time Is Right for Licensed Social Work," the article supports regulatory boards in their mission of public protection and practice mobility through development of compact legislation.
ASWB also sponsored Social Work Day on the Hill, an annual event held by the Congressional Research Institute for Social Work & Policy.
---
Exam program proves engaging
The April 14 Engaging with ASWB session on the exams was well-attended. Eighteen member board members and staff from 14 jurisdictions Zoomed in to hear ASWB exam program staff discuss ASWB's exam initiatives related to reenvisioning the licensing exams of the future and plans for releasing exam data in late summer, the exam development program and process, and exam administration.
---
ASWB holds in-person meetings in San Diego
For the first time since 2019, New Board Member Training was back on the road and in person, with an engaged group of board members ready to dig in to learn about their new role as regulators.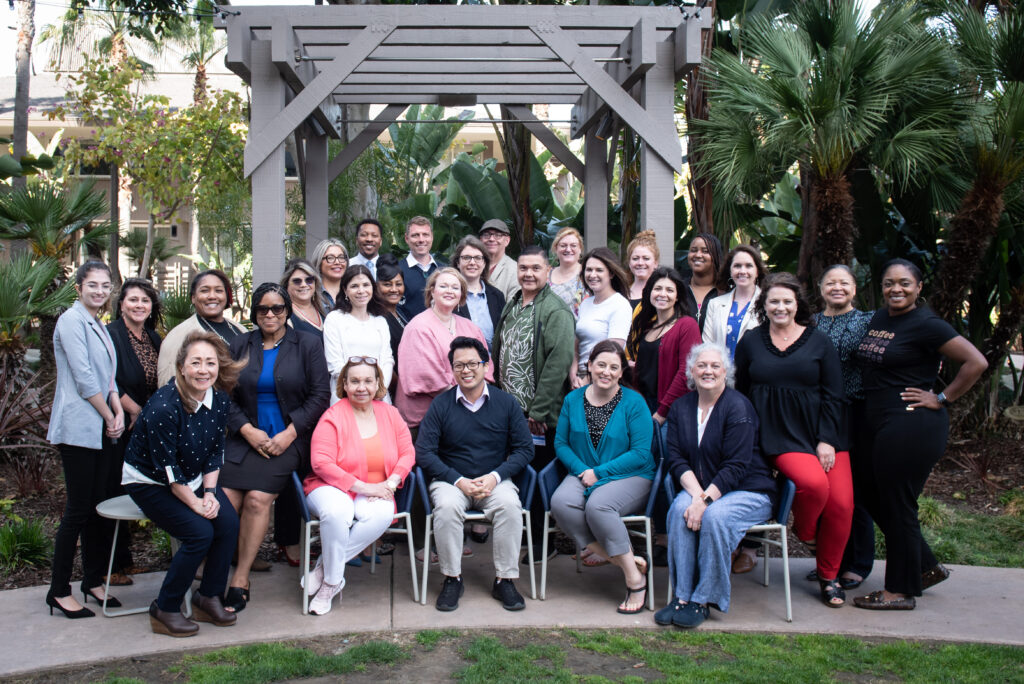 The Exam Committee met concurrently, holding its first all in-person session since 2019 as well. Some members attended orientation in advance of the March meeting.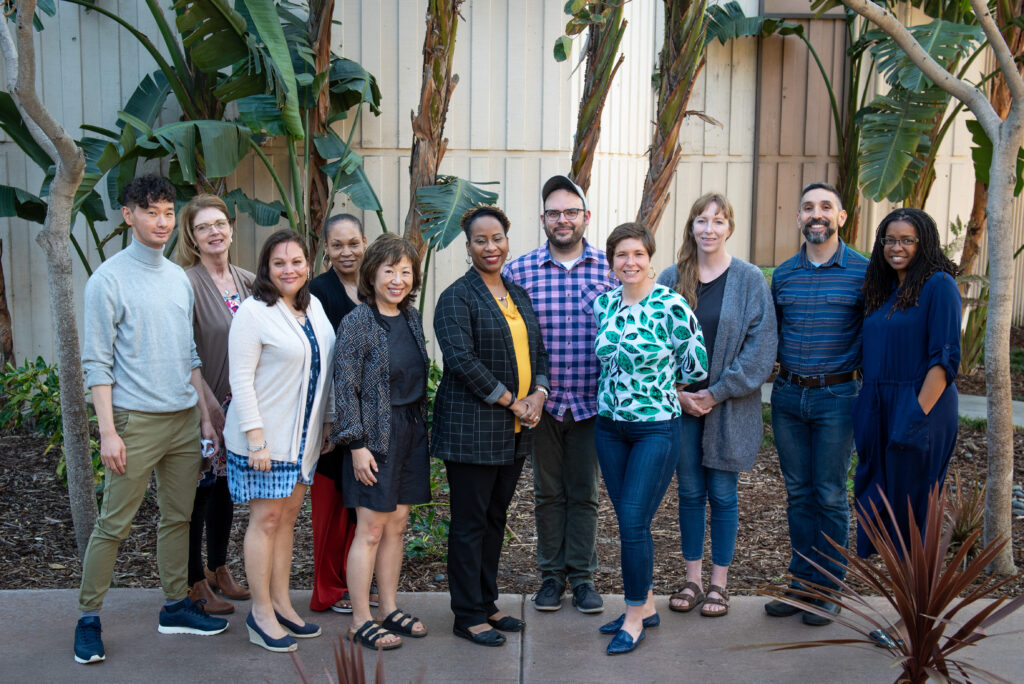 ---
Spring brings Finance Committee to Culpeper
The Finance Committee held an in-person meeting at ASWB headquarters in early April. Pictured: Past President HAROLD DEAN of Arkansas, JEFFREY TRANT of Massachusetts, JAIME HOYLE of Virginia, and Chair and Treasurer BRIAN PHILSON of Michigan. DENESE ESPEUT Zoomed in from British Columbia.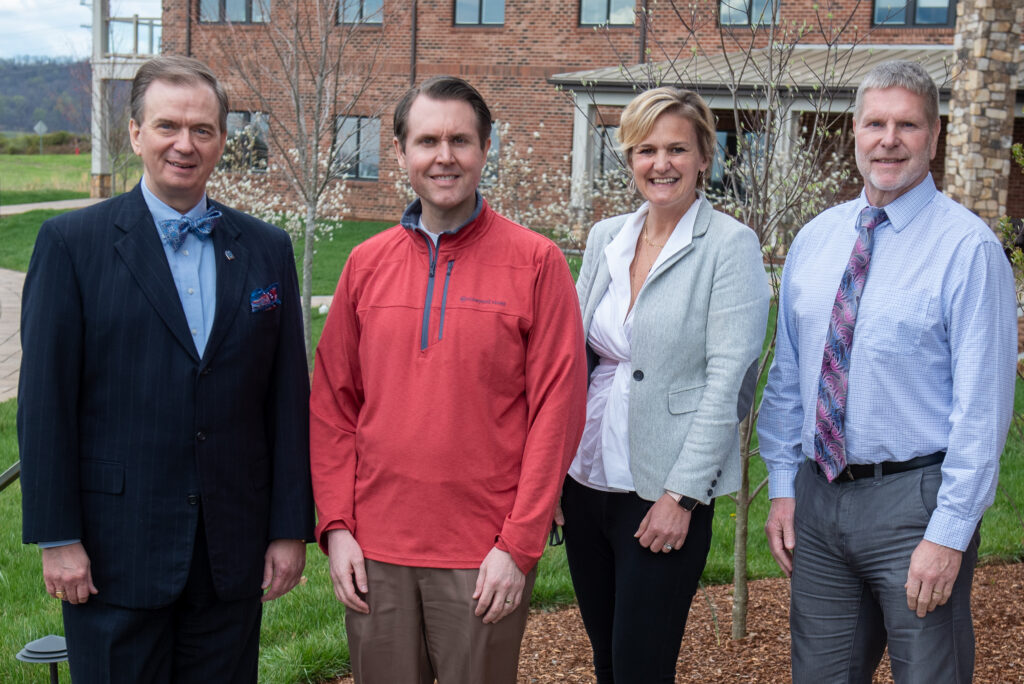 ---
Send all news and pictures to Jayne Wood, newsletter editor, at jwood@aswb.org or call Jayne at 800.225.6880, ext. 3075.