Board training and support
As part of its mission to provide support to social work regulatory boards, ASWB offers several specialized services to its member boards.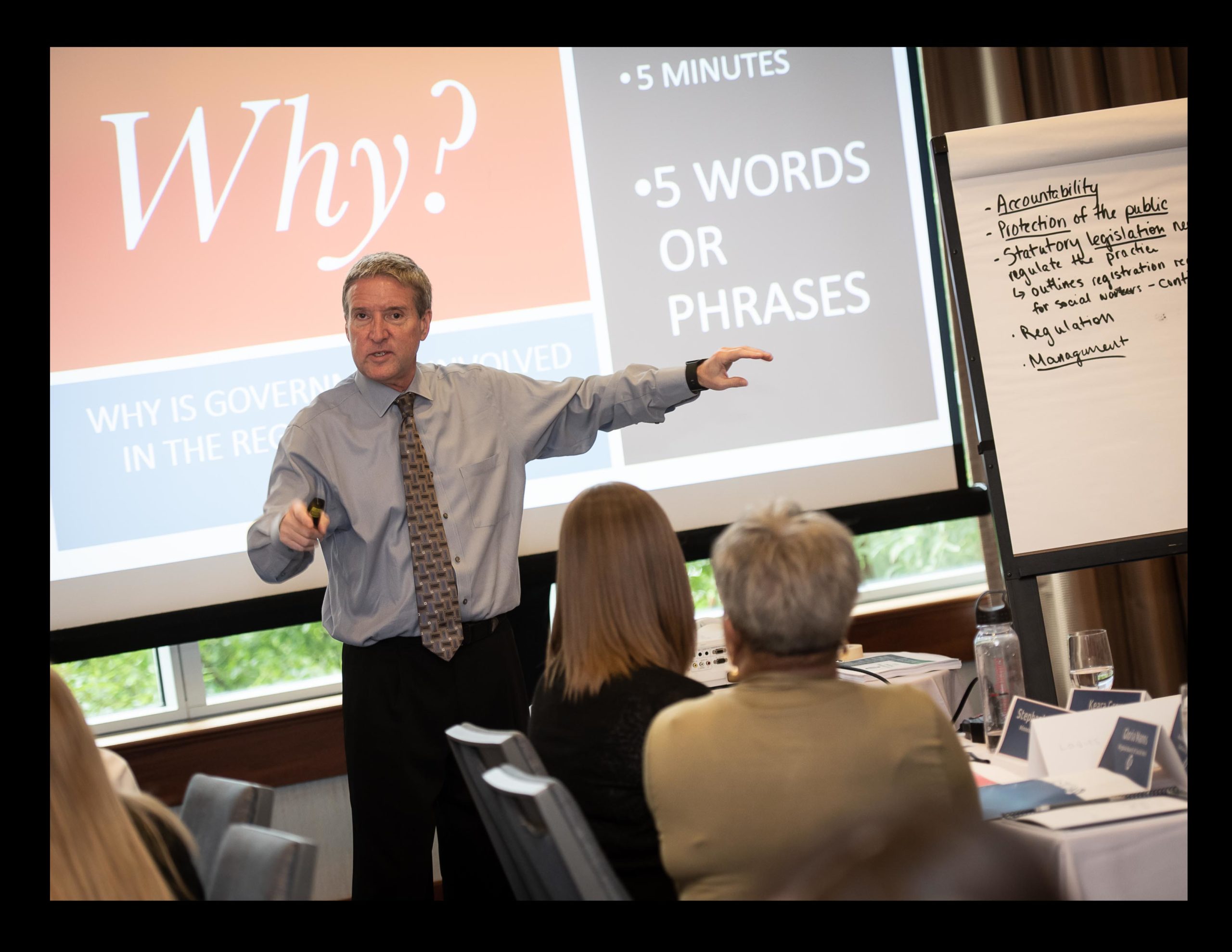 Training for ASWB members
Social work regulators consistently rank ASWB's specialized training programs as among the most valuable services we offer. Focusing on public protection, ASWB offers training for new regulators, regulatory staff, and leadership. The association's education meeting, held annually, offers a chance for social work regulators to earn continuing education credit and take a closer look at specialized topics in regulation.
Board consultations
ASWB staff are here to support your board as it regulates the practice of social work. If you are facing pressure to deregulate, need specific input about rules or statutes, or would just like to schedule a visit by ASWB staff, contact Jennifer Henkel, senior director of member engagement and regulatory services
Learn more about board consultations
Board services
ASWB can lift administrative burdens from boards and allow board staff to conduct business more efficiently and cost-effectively. Using ASWB board services also helps licensees and applicants.
ASWB prioritizes and shares high-quality research about best practices in social work regulation.
Each year, the Association of Social Work Boards publicly acknowledges the accomplishments and service of members of social work regulatory boards and staff of regulatory boards.