Annual Meeting of the Delegate Assembly
ASWB annual meetings are intensive business meetings during which the ASWB delegate assembly discusses the overall operation of the association and elect the association's leadership. Topics range from financial records to examination administration to long-range goals.
2023 Annual Meeting of the Delegate Assembly
November 3-4, 2023
Memphis, Tennessee
Preconference sessions, Thursday, November 2:
Administrators Forum
Board Member Exchange
Register now!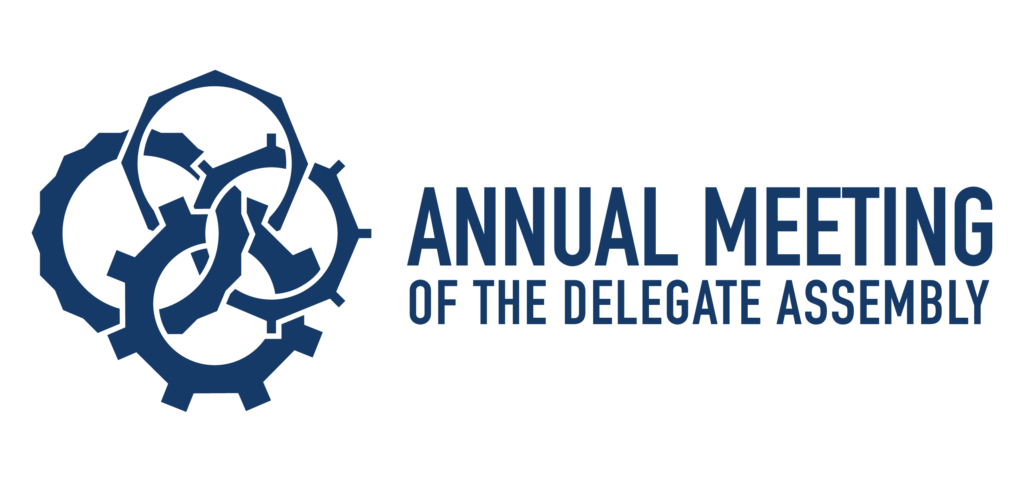 Delegates are individual representatives of ASWB member organizations. One delegate from each ASWB member jurisdiction is fully funded to attend the Annual Meeting of the Delegate Assembly and represent their jurisdiction in the voting process.
Resolutions from ASWB membership
Resolutions let member boards voice ideas for innovative policies and programs.
Delegates are expected to vote in elections for leadership positions within ASWB, as well as amendments to the ASWB bylaws and any other business. Delegates will receive information about official actions at the annual meeting prior to attending and are encouraged to discuss these matters with their fellow board members.