Member needs are top of mind
A nonprofit association's board of directors is a group of individuals who work collaboratively with and empower the association's chief executive officer to lead the organization toward a sustainable future.
The ASWB Board achieves this responsibility by embracing healthy, ethical, and legal governance and prudent financial oversight; ensuring adequate resources; and focusing on issues pertinent to our membership. The Board examines generative questions, scans the horizon, and is forward thinking about the association, member board needs, and public protection.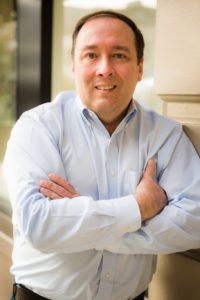 The Board is keeping two issues that are affecting member boards at the top of current priorities: how to engage in positive interactions with legislators and how to respond to pressures to eliminate licensure exemptions so that public protection is strengthened.
The ASWB Board of Directors examines generative questions, scans the horizon, and is forward thinking about the association, member board needs, and public protection.
Both issues rose to the top during interviews with members when the Board was developing the 2019–2021 Strategic Framework last year. As part of the strategic planning process, the Board chose "Preparing and Partnering for Legislation and Regulation" as the theme of the 2019 Education Conference. The Board also made eliminating exemptions one of the objectives of the strategic framework, supporting our vision "All social workers are licensed in order to protect clients and client systems."
Legislative partnerships
In the current atmosphere of overarching regulatory reform, member boards are experiencing reductions in resources, increasing constraints on processes, and alterations to board structures. These challenges threaten boards' ability to fulfill their mission of protecting the public. Each of these actions are the handiwork of jurisdictional legislative activities, making positive interactions with legislators a necessity for accomplishing our shared mission.
Those of us dedicated to public protection often feel uneasy interacting with legislators, as they can appear larger than life. The REAL Committee is to be commended for turning the theme of legislative partnership into a rich, interactive learning experience during the 2019 Education Conference in April. More than 90 regulators representing 40 member boards participated in the conference, which offered presentations and interactive panels focusing on the current regulatory climate and regulatory activities, legislative partnership strategies, and techniques for working with legislators to promote public protection. Evaluations indicated that the speakers and topics resonated with attendees.
Licensing exemptions
Efforts to respond to pressures to exempt or remove licensing requirements for certain groups of individuals practicing social work were also addressed at the 2019 Education Conference during a breakout session. Both U.S. and Canadian regulators presented examples of how these pressures play out in reality. Without licensure, exempt individuals are not accountable to a regulatory board. Members shared their concerns, citing educators and child protective services workers as groups currently exempt from licensure in many jurisdictions.
The Board spent time during its April meeting engaging in generative discussion about the first goal of the strategic framework to advance knowledge and acceptance of social work as a licensed profession. The Board will continue to strategize about opportunities to assist member boards in eliminating social work licensure exemptions in their jurisdictions so all social workers become licensed.
Working for member boards
The Board is elected by member delegates to oversee the ongoing business of the organization. As part of the Board's governance role, we are attentive to member boards' needs. I hope that what I've shared with you in this article demonstrates how the Board—in collaboration with the CEO—is listening, responding to current needs, and thinking ahead to anticipate future needs.