Listening and learning to reenvision exam creation
In May, ASWB announced plans for expanding the next practice analysis to engage more stakeholders in the process and ensure diverse perspectives are included in exam development. In addition to notifying our members, we also reached out to leaders of social work organizations in the United States and Canada, including the Council on Social Work Education, the National Association of Deans and Directors, the National Association of Black Social Workers, the National Association of Social Workers, and the Canadian Association of Social Workers. We have welcomed the opportunity to share more about our plans.
The announcement provided a summary of the steps that we will engage in between now and the launch of the next exams in 2025. As ASWB's leaders, we would like to share the rationale behind these decisions and offer more detail about these plans.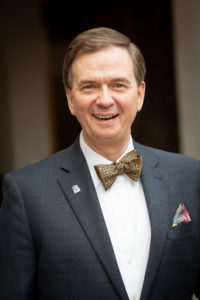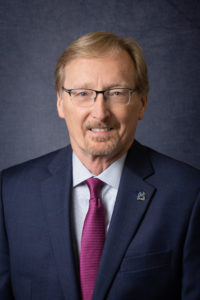 ASWB is a regulatory organization operating with social work values
Social justice has been an underlying force in ASWB's value structure since its inception. When social work regulators formed ASWB in 1979 to develop the licensing exams, it was with the intent of protecting the public. Public protection is one of the highest forms of social justice. At the time, NASW was administering licensing exams for some states, and regulators believed that a conflict existed when the profession was deciding who was competent to practice. Therefore, the regulators established ASWB as an independent association of regulatory bodies with responsibility for developing the licensing exams.
From those beginnings, the exam program has engaged the social work community and involved social workers representing ethnic, geographic, and practice setting diversity as volunteer Exam Committee members, paid item writers, and item development consultants. Within ASWB, licensed social work staff members manage the exam program. In these ways, social work values have always guided the development of the exams.
It is time to do more
We have learned, especially over the last year, that our exam program is one of our most recognized services but also our least understood service. Many in the professional, educational, and legislative communities view the exams as barriers to practice that disproportionately affect marginalized groups. ASWB acknowledges that it is well documented that variation between demographic groups in pass rates on standardized tests largely stems from the societal inequities that come from a history of marginalizing certain groups. Because of the steps taken to ensure fairness throughout the multi-step exam development process, however, we are confident that any potential variation in exam pass rates between demographic groups is not caused by unfairness inherent in the exam's questions. Furthermore, we believe it is in the best interest of public protection, the profession, and our own organizational values to work with these challenges to create something stronger and to build relationships with others in the profession to incorporate even more diverse perspectives in our processes.
To live out our commitment to providing fair, relevant, and reliable licensing exams, we involve hundreds of social work subject matter experts with diverse perspectives and backgrounds. We include multiple checks and balances that help guard against bias in the examinations. We are ready to have an informed and honest conversation about the concerns expressed about the exams. All of us—regulators, educators, policymakers, and practitioners—bring diverse voices and perspectives, and all need to be heard if we are to build confidence in the exams as resources that support our members' mission of public protection.
We believe that licensing is crucial to protecting the public
As regulators, you have the responsibility for determining whether a social worker possesses the proper education and training to provide ethical and competent services to the public—a public composed of a wide variety of backgrounds and communities. Granting a license applicant the privilege to practice is a serious undertaking, requiring that regulators assess multiple criteria to discern fitness to practice. The licensing exams are one tool regulators use in making that judgment, and the exams are the only assessment focused on objectively demonstrating an applicant's competence at entry to practice.
From the six practice analyses that ASWB has conducted over its history, we know that entry-level practice involves a core set of competencies that can be measured. We also acknowledge that these competencies can change over time as practice evolves. Our goal is and always has been to ensure that the assessment of these competencies reflects the current profession, including its ethnic, geographic, practice setting, and scope of practice diversity.
ASWB is committed to providing a relevant, fair, and reliable examination to assess licensing applicants' entry-level competence
ASWB member boards and the profession need a reliable system in place to ensure that the exams meet and exceed industry standards for high-stakes licensure examinations. We also believe that it is crucial to ensure that the public is well protected through a high-quality examination that embraces the diversity of the social work profession. ASWB's psychometric procedures and processes do both. We follow best industry practices and the requirements in the standards for educational and psychological testing set by the American Psychological Association, the Joint Commission on Standards for Educational and Psychological Testing, the American Educational Research Association, and the National Council on Measurement in Education. Because of these efforts, ASWB's exam program is recognized as a leader among mental health profession licensing exams.
We want to listen, share, and build relationships
In 2020, the ASWB Board of Directors invited the practitioner and education organizations representing the other pillars of the social work profession to collaborate on ways to extinguish systemic racism within the profession. We are following through on that invitation in the following ways.
Enhanced educator resources
We are seeking to build stronger relationships with educators and developing a suite of free and low-cost exam resources, to be made available in fall 2022, designed to provide insight specifically for accredited social work education programs. This includes:
Free school pass/fail summary reports for 2020 upon request. The aggregated data includes graduates who took one or more examinations, broken out by examination category and year taken. The data are also broken out by first-time and repeat test-takers. Each report is accompanied by pass rate statistics for the United States and Canada.
Aggregate subscore data beginning with 2021 test administrations, which will become available in 2022. Subscore data offers performance on the major content areas for each exam to help social work education programs understand where their graduates are excelling and where more education may be needed.
Online training for educators related to writing multiple-choice questions according to ASWB standards. Our goal is to help educators better understand how exam questions are created so that, when appropriate, they can employ those techniques in their own course materials.
An update to the ASWB Guide to the Social Work Exams, to include an established set of core recommended references for the examinations—for use by our item writers and for sharing with social work educators. We plan to work with an advisory panel to create a survey for social work educators across the United States and Canada to help identify the texts that should be included in our reference list. The revised guide will also provide information about writing multiple-choice questions according to ASWB standards. It will be offered as a free digital download.
An enhanced course guide for the Group Review Practice Test, designed to help an educator lead a class through the group review test.
Expanded practice analysis/workforce census
We are reenvisioning our practice analysis process to be the most expansive and inclusive to date, starting with the creation of a Social Work Workforce Coalition and including up to 20 community input sessions, which will inform the development of the practice analysis and expand the diversity of voices involved in the process. Other steps include:
Conducting a highly valid, industry-leading practice analysis, reimagined as a Social Work Census, designed to reach the largest number of respondents ever from across the social work profession in the United States and Canada. It is with this broad input from as many social workers as possible that we can best understand the current environment of the profession so that our licensing exams continue to accurately reflect the realities of the practice of social work.
Using data from the Social Work Census to get a better understanding of the numbers and demographics of the profession. We believe that other organizations will be eager to get a comprehensive picture of the profession that will help them better understand and fulfill their individual missions, and we plan to make the demographic data available to them for research purposes.
We believe in deepening our connections with the social work community
We're excited to engage in the work shared above as it is in the best interest of public protection and the profession, and it clearly aligns with ASWB's organizational values, our mission, and the Board's commitment to uphold equity and justice.
ASWB's mission is to provide support and services to the social work regulatory community to advance safe, competent, and ethical practices to strengthen public protection. Key to our mission is engaging with members of the larger social work community to learn from them and gather the data that serves as the foundation for future examinations. This process may lead to the exams taking on a different shape in the future. We look forward sharing more with you in the coming months and years. As we move forward, we acknowledge that the exams are just a small part of the bigger picture of a profession that holds the values of equity, diversity, and inclusion at its core. We are open to exploring new opportunities together and continuing the conversations with the social work community.