The art and science of exam development
Join ASWB as we dive deeper into the psychometrics of examination development.
The art and science of exam development:
Exploring best practices for building reliable, valid, and fair exams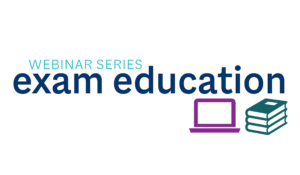 This webinar is designed to offer insights into the exam development process, sharing key practices that guide the development of reliable, valid, and fair assessments. The session's panelists, who bring decades of experience in the field of measurement, will discuss exam topics including:
Cornerstones of assessment development, such as test reliability, validity, and standard error of measurement.
Principles for identifying, structuring, and revising test content.
Protocols for understanding and evaluating potential bias in assessments with a particular focus on using differential item and test functioning analyses.
Industry standards and principles related to test fairness.
The webinar will also include a discussion about the future role of testing in high-stakes contexts as well as the implications of using alternatives to standardized assessment methods.
Wednesday, February 22, 2023
2:00 p.m., EST
---
About the presenters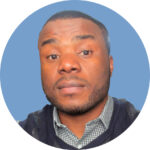 Nnamdi Ezike earned his Ph.D. in educational statistics and research methods from the University of Arkansas. He also has a master's degree in statistics from Montana State University. Dr. Ezike is a research scientist at the Human Resources Research Organization (HumRRO) and currently provides psychometric support for HumRRO projects. He is responsible for performing psychometric analyses, including test scaling and equating, and item parameter calibrations. Dr. Ezike also provides support in assembling test forms and maintaining longitudinal item banks. He is skilled in item response modeling, developing and validating assessment instruments, and survey development and methodology. Prior to joining HumRRO, Dr. Ezike worked at Educational Testing Service as a pre-doctoral fellow.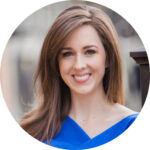 Jennifer Klafehn, Ph.D., is the manager of the Center for Organizational Research and Evaluation at the Human Resource Research Organization (HumRRO). She received her Ph.D. in industrial and organizational psychology from the University of Illinois at Urbana-Champaign with a specialization in quantitative psychology. Dr. Klafehn's research interests center around the development and validation of cognitive and noncognitive assessments, with a primary focus on cross-cultural competence (3C) and performance-based methodologies. Through her work with the military, state agencies, and education, Dr. Klafehn has extensive experience conducting both quantitative and qualitative research and analysis, developing and validating personnel selection and classification tools, designing and evaluating training programs, conducting job analyses, and developing competency models. Her interest in 3C led to a natural expansion of her work to include diversity, equity, and inclusion research, particularly as it applies to education. She was the lead scientist responsible for the development of a culturally responsive teaching program for K–12 educators; she also supported the generation of diversity, equity, and inclusion standards for nationally board-certified teachers. She considers herself truly fortunate to have worked alongside and conducted research in support of professionals who demonstrate such incredible commitment and dedication to their communities. From servicemembers to educators to social workers, the populations with whom she has partnered over the course of her career have served as continuous sources of inspiration for her and broadened her appreciation for how their work actively contributes to the betterment of our society.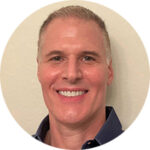 Stephen Stark graduated from the University of Illinois at Urbana-Champaign in 2002 with a Ph.D. in psychology (industrial-organizational major, quantitative minor), and he has a Bachelor of Science in physics from the University of New Orleans. Dr. Stark is a professor and chair of the University of South Florida department of psychology. His research and teaching focus on testing and measurement with emphasis on item response theory models, computerized adaptive testing, differential item functioning, and aberrant responding detection. His research has provided the foundations for assessments used by large civilian and military organizations, most notably the U.S. Army's Tailored Adaptive Personality Assessment System and the Navy Computerized Adaptive Personality Scales. Dr. Stark is a fellow of the Society of Industrial and Organizational Psychology, the American Psychological Association (APA), and the U.S. Army Research Institute. He has been a member of APA Divisions 5, 14, and 19 and has represented Div. 14 (SIOP) on the APA Council of Representatives. He recently served as editor of International Journal of Testing and currently serves on editorial boards of publications that include Applied Psychological Measurement, Journal of Business and Psychology, International Journal of Selection and Assessment, and Personnel Assessment and Decisions.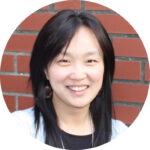 Sang Eun Woo is a professor of industrial-organizational psychology in the Department of Psychological Sciences at Purdue University. Dr. Woo's substantive research has focused on how people's personality and motivation can help explain various psychological phenomena in the workplace. Particular outcomes of interest include work attitudes, withdrawal behaviors, and interpersonal relationships. Dr. Woo's focal expertise lies in developing and validating techniques of measuring and analyzing individual differences for various organizational and educational purposes, as well as in clarifying the theoretical underpinnings and implications of such techniques. She actively contributes to the international community of psychology and management, as well as social sciences more broadly via publications and conference presentations within and across multiple disciplines, including industrial and organizational psychology, personality psychology, management (organizational behavior and human resources), organizational methods, sociology, education, careers and vocational psychology, and engineering. Dr. Woo has served as an associate editor for Journal of Business and Psychology and International Journal of Testing and an editorial board member for Organizational Research Methods, Journal of Applied Psychology, Journal of Management, and Human Resource Management Review. She also recently served on the APA Committee on Psychological Tests and Assessment (2019-2021), which she chaired in 2021. Dr. Woo is a fellow of SIOP, APS, and APA.