Education meeting to focus on core regulatory issues
The 2022 ASWB Education Meeting is happening in person and online this year. Participants will gather in Chicago and via Zoom to explore the core functions of social work regulation from several different perspectives.
The meeting's theme, Growing Your Skills as Regulators, is an apt focus as regulators–and the rest of the world–figure out how to integrate new approaches to their existing roles after two years of drastic change. Following a successful online meeting in 2021, the Regulatory Education and Leadership Committee wanted to support and nurture regulators for the two-day meeting by offering a hybrid event in 2022.
Time just seems to be more and more precious these days, and I think that's where the nurturing comes in, as we want to appreciate regulators who give up their time to do this work.
"We decided that, after a couple years of chaos, it would be a good time to refresh ourselves on what our roles are." says Anne Adcock of Kentucky, chair of the REAL Committee. "We're giving a nod to all the stressors of the last two years," says ASWB Regulatory Education Program Manager Jan Fitts, who serves as staff to the REAL Committee.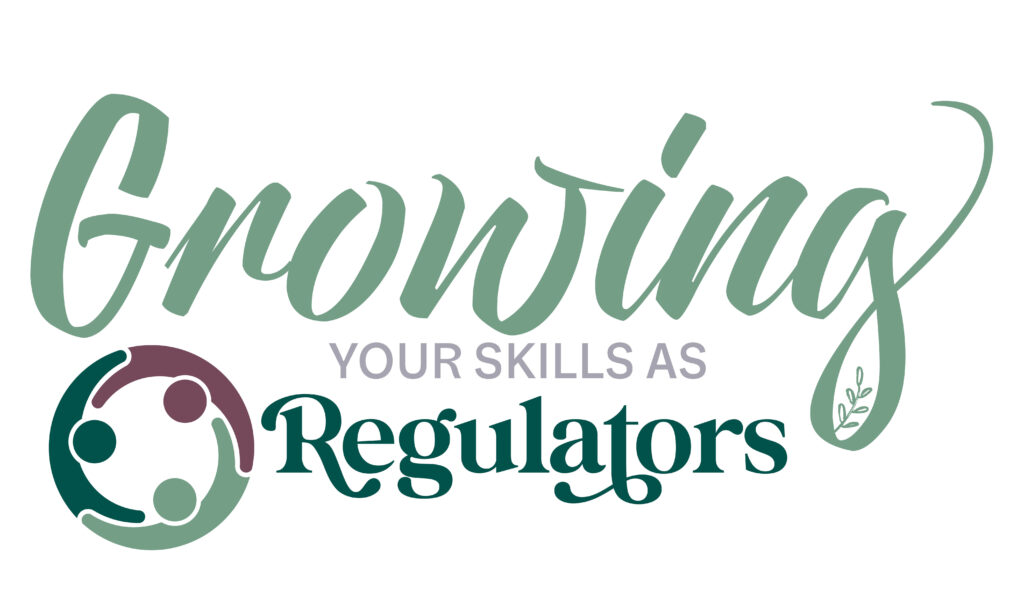 "Time just seems to be more and more precious these days," says Adcock, "and I think that's where the nurturing comes in, as we want to appreciate regulators who give up their time to do this work." To support social work regulators, the REAL Committee has developed a two-day meeting that focuses on the real-world skills regulators need.
The meeting will start with a workshop by Wesley May, an artist and member of the Ojibwe Red Lake Nation who uses art to help groups articulate common values and bring new perspectives forward. The rest of the workshops are skill labs, which the REAL Committee hopes will provide concrete tools and actionable ideas for participants. "We want attendees to have something tangible to take with them back to their boards," Adcock says. "Again, building on their skills as regulators…we want them to go away with skills, ideas, and information that they can immediately take back to their jurisdiction and start applying to their work."
Fitts points out that "most of the presenters are actually social work regulators," which will keep the focus on real-world issues facing ASWB members. "They're not just topic specialists," says Fitts, "this is a peer-driven meeting this year." Attendees should plan to roll up their sleeves, unmute their mics, and participate in the sessions, Adcock and Fitts say.
Because this is the association's first hybrid education meeting, staff and committee members are working to ensure that attendees participating remotely have an equal opportunity to engage in conversations, ask questions, and get a good view of the proceedings. The Zoom portion of the meeting will feature professional audiovisual feeds to give attendees a good view of the presenters. All attendees will be using Kahoot, an online platform for polls, quizzes, and discussion questions. Remote participants will be able to ask questions of presenters directly over the in-room sound system rather than dropping questions in the Zoom chat. Zoom will provide breakout rooms where remote participants can gather to hold conversations that will parallel the in-person table talks in Chicago.
"We've just got a really good mix of people who have planned this meeting," Adcock says. "We've been very intentional about inclusion and really want people to have something to take away from it," whether they attend in Chicago or via Zoom.