Delegates elect four members to serve on ASWB's 2022 Board of Directors
Delegates at the 2021 Annual Meeting of the Delegate Assembly elected four members to the association's Board of Directors on Saturday, November 20. Brian Philson of Michigan was reelected to the position of treasurer, following his first term in that position. Thomas Brooks of Minnesota was also reelected to a second term. Brooks serves as a director at large, public member. Rounding out the board are Sharolyn Wallace of Oklahoma, filling the director at large, open seat, and Glenda Webber of Newfoundland & Labrador, elected to serve as director at large, licensed social worker. Wallace and Webber are new to the Board of Directors, but both have been involved with ASWB as committee members.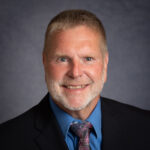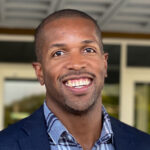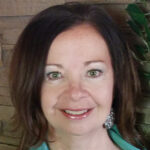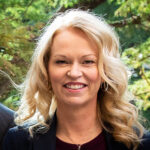 Directors at large Beatrice Traub-Werner of Ontario and Kathy Outland of Oregon concluded their terms on the Board of Directors at the annual meeting and were recognized by President Harold Dean of Arkansas for their service.
At the conclusion of the meeting Saturday, Dean passed the gavel to his successor as president, Roxroy Reid of New Mexico. Dean will continue to serve on the ASWB Board as past president for 2022. Reid will be president for two years.
"I think that ASWB is in really great hands," Dean said, preparing to hand over the gavel for the remaining minutes of the meeting. "Rox and I have worked together very collaboratively this last year… and, Rox, I promise I'm going to do everything I can to support you in your role as president."
As he took the gavel and stepped into his time as president, Reid compared the passing of the gavel to passing a baton in a relay race. "The relay race is a team effort. Every leg of the race is important, and the transition is also important," Reid said. With transitions ahead, including a new strategic framework and the retirement of CEO Dwight Hymans, Reid expressed both gratitude and optimism for the future of the association.
The ASWB Board of Directors comprises 11 members: four officers and seven directors at large. With the exception of president, all officers and directors at large serve two-year terms. The office of president is a four-year term: one year as president-elect, two years as president, and one year as past president.
---
Two members elected to Nominating Committee
Following the Board of Directors elections, delegates were called on to elect two members to serve on the Nominating Committee. Vikki Erickson of Nevada and Erin Michel of Ohio will serve two-year terms as members of the Nominating Committee, which is responsible for choosing a slate of candidates for elections in 2022.
Erickson and Michel are joining current committee members Kenya Anderson of Tennessee, Sonia Bilkhu of British Columbia, and Stephan Viehweg of Indiana, who were all elected in 2020. Outgoing nominating chair Endsley Real of Georgia and committee member Spencer Blalock of Mississippi were recognized at the 2021 annual meeting for their service on the committee.