What's new in your world?
Have you ever had anyone greet you with the salutation, "Hey, what's new in your world?" I certainly have. And we are experiencing a variety of new things as the effects of the pandemic reach farther and wider. We are also witnessing a public outcry against the injustices of systemic racism unlike any expressed before.
As a profession, social work is uniquely positioned to address both of these crises. Social workers have the knowledge and skills to help those who are encountering economic and emotional distress as a result of the pandemic. With our profession's lenses of systems theory and advocacy, social workers can be effective change agents at the micro, mezzo, and macro levels by speaking out against and working toward the elimination of racial injustice.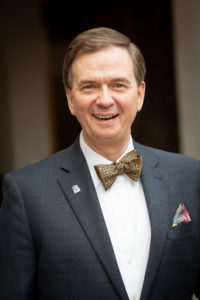 Social work regulation touches on both these issues as well, speaking specifically against discrimination within the practice of social work. The complaint process in each state allows for investigation of and disciplinary action against social workers who act unethically toward clients or coworkers of color. With regard to our current pandemic situation, laws regarding interstate practice have been relaxed or modified in some jurisdictions to allow social workers to respond more expediently to the escalating human need we are witnessing. The result of these changes may ultimately bring about changes in electronic practice at a rate faster than we anticipated. If this happens, and it probably will, regulators must face those discussions with flexibility and an open mind. We will need to balance the need for an expanded professional response with maintaining our focus on our ultimate goal of public protection.
In the background of all of these societal changes, ASWB has remained committed to the needs of its member boards. ASWB staff remained committed to their jobs, and their productivity did not wane. In fact, the majority of the ASWB staff has worked from home—oftentimes putting in longer hours than when they came into the office! Dwight has continued to work with contractors to finish the remaining tasks related to completing our association's building project. Under his excellent leadership, the members of the senior leadership team have navigated the process of moving seven different offices into our association's new, centralized headquarters.
ASWB's executive leadership has also demonstrated one of the hallmark skills of our profession—collaboration. ASWB leadership is meeting regularly with the leadership of NASW and CSWE, representing the other two pillars of our profession, to keep one another apprised of current changes and initiatives within their respective organizations. Additionally, the leaders of all three pillars are working together to communicate with social workers, schools of social work, agencies, and regulators through Social Work Responds to keep constituents apprised of the coordinated response to the pandemic and the current public outcry to address racial injustice. The three pillar organizations agree that this collaboration has been extremely helpful. I hope that these meetings will continue as a routine practice after the pandemic ends.
I am incredibly proud of how ASWB as an organization and how our ASWB staff have risen to the challenge of these very trying times that we as a society are facing. I hope you are, too!