Social work licensure protects licensees from bias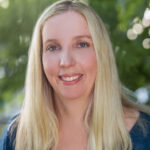 Marette Monson, LCSW, MBA
I was six years old when I decided I wanted to become a social worker.
I was born with a physical disability, and I have always had to prove myself to be accepted as equal to the able-bodied people around me. I first experienced the need to prove myself when my mother signed me up for kindergarten. I was legally allowed to attend the local public school because of the Americans with Disabilities Act, but my mother knew the school administration would try to find a way to deny my enrollment. To combat this, my older siblings tutored me and, when the local school required me to take a knowledge test to enter kindergarten, I aced it. The school also tried to test my balance and athletic skills, but ultimately failed to keep me out of public kindergarten because of the law. I was able to get equitable access to education.
Views from the field
This commentary is part of a series that shares the perspectives of social work thought leaders, focusing on licensing, regulation, and the exams.
Once I enrolled, my teachers and classmates struggled to include me and effectively adapt activities such as gym and recess. I often had to sit on a bench and watch everyone else play. No one deserves to feel like I did in those moments. That experience made me sure of my future career path.
I told anyone who would listen that I wanted to teach people how to be nice to each other and make sure no one was ever left out; that's how I conceptualized social work. I've learned, of course, that social work is much more complex, but at its core, the profession exists to help people.
My social work career spans 20 years. After having had to prove myself over and over, being a licensed social worker is very important because it allows me to say that I passed the same exam that every other licensed social worker in the country passed.
I've had a wealth of experiences in the social work field — including serving as the current chair of the Utah Social Work Licensing Board. But my favorite part of the job remains the same: I am part of a profession that helps those who need help.
Social workers run the nonprofits, work in the community, investigate child abuse, manage eligibility for Medicare and Medicaid, and more. Through social work education and licensure, we develop a unique skill set that enables us to connect our clients with the services that they need.
As social workers, we use our skills and training to support clients. In my private practice, I often treat clients who are experiencing anxiety. It would be easy enough to simply use my clinical training to provide tips to cope with anxiety. But it's more important to get to the root cause. For example, I recently met with a client whose anxiety was caused by a mortgage payment that did not go through. Thanks to my skills, education, training, and licensure, we got to the root of the client's anxiety, freeing them to take the steps needed to get the mortgage paid. In this process, I addressed the client's anxiety by removing the cause — not by merely treating the symptoms.
With a license, I don't need to defend my skill set to every employer or new client. Unfortunately, factors such as disability, race, gender identity, sexual orientation, and other parts of one's identity can impact how individuals view others' intelligence and abilities. A license demonstrates to everyone that its holder does indeed possess the knowledge and skill needed. Everyone is held to the same standard, and the practice is overseen by state boards to ensure public protection.
My license gives me new opportunities and means that my disability is not a factor in my ability to access them. I have proven I can do the job, and I look forward to serving clients for years to come.
---
Marette Monson, LCSW, MBA, is currently the chair of the Utah Social Work Licensing Board and owns a social work practice. In addition to her 20 years in the social work profession, she has experience as a professor and author. Monson was inspired to become a social worker after experiencing ableism throughout her life that prompted her to make a difference for others. She received her Bachelor of Science from Brigham Young University, her Master of Social Work from the University of Utah, and her Master of Business Administration from Westminster College.