ASWB is accepting proposals for research
Grants awarded
As part of an extensive portfolio of initiatives aimed at evolving the future of social work regulation, we are thrilled to announce the selection and funding of three research projects on licensure. Members of the ASWB Regulatory Research Committee met last month to review 17 proposals and ultimately chose three submissions.
Read the full announcement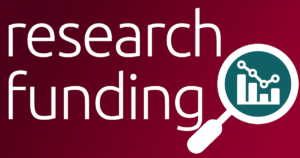 ASWB is currently accepting proposals for research related to occupational and professional regulation, with an emphasis on social work regulatory best practices. The RFP, which is available by request, was developed by the association's Regulatory Research Committee. The committee will also be reviewing and evaluating proposals.
The RFP identifies multiple areas of focus for research, such as
Variables associated with the results reported in the 2022 ASWB Examination Pass Rate Analysis
The impact of licensure on the social work profession
Supervision's role in social work licensure
Professional practice standards
Electronic practice
Regulatory enforcement
"Questions can be as powerful as answers," says ASWB CEO Stacey Hardy-Chandler, Ph.D., J.D., LCSW. "As part of our extensive portfolio of initiatives aimed at evolving the future of social work regulation, we are excited about the potential contributions these projects can add to important conversations we are having across the profession."
Deadline for proposals is June 30, 2023. ASWB anticipates announcing funding selections in late summer 2023. Please see the list of questions and responses below.
Questions and responses
Below are questions received about the RFP and application process. If your questions are not answered below, you may send an email to Jennifer Henkel at jhenkel@aswb.org.
How much is the grant amount? Is there really no cap?
Will you be awarding funding to one proposal or multiple proposals?
Are you looking for specific types of data & methodologies (specific variables, primary vs secondary, literature reviews, etc.)?
Can we propose a project that touches on multiple aspects of the topics they have identified?
Can it be a multi-year project?
Is it possible for a proposal to be considered from multiple researchers/institutions, spanning one state (or connecting multiple states)?
We are working to develop a timeline and want to be as accurate as possible. Therefore, we are wondering when to expect a response and disbursement of funds.
Is ASWB providing datasets to researchers?
Would ASWB be willing and able to distribute a survey to its national listserv?
The RFP's scope of purpose feels broad. Is there specific guidance on the topic area?
Is there a rubric or template available for this grant? Is a budget template available?
If we submit a proposal with a budget much higher than the available funds, is there an opportunity for negotiation or for partial funding?