Related or not: Good moral character
As I discussed at ASWB's 2019 Annual Meeting of the Delegate Assembly in Orlando, Florida, the issue of good moral character as related to eligibility for initial licensure and licensure renewal is facing an ever-changing landscape. Most jurisdictions have a good moral character requirement as a prerequisite to licensure eligibility. Under scrutiny is what constitutes grounds for denying applications.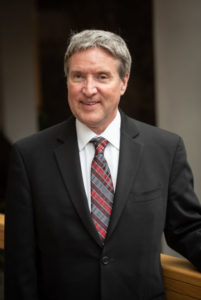 Determining moral character encompasses much more than ascertaining criminal history and may include inquiries related to licensure in other professions, financial activities (bankruptcy), prior applications for licensure, educational activities, employment activities, and civil complaints and judgments.
This article, however, focuses on the criminal history aspect of moral character—specifically, the use of criminal convictions when assessing applications for licensure. The criminal system involves many facets, including arrests, charges, convictions, pardons, and expungements. Reduced charges, deferred sentencing, probation, deferred judgments, and certificates of rehabilitation further complicate these important considerations. This overall topic has attracted much attention, with the result that some states have enacted statutes limiting (or prohibiting) consideration of an applicant's prior criminal activity.
Social work boards that consider and assess an applicant's criminal history must first have statutory authority to do so. Boards must also seek and follow legal advice related to how to phrase questions requesting self-disclosure of prior criminal history. The scope of the inquiry and time frames, along with activities since the conviction are relevant. Of course, many additional post-conviction factors should form the basis for granting or denying licensure. Formal fingerprinting and state and federal criminal background checks also provide a verification of someone's criminal history. Ultimately (subject to specific statutes that mandate disqualification for licensure eligibility), the social work board (or department) will be asked to determine licensure eligibility. Consider the following.
An individual (referred to as Petitioner) was licensed in 1984 in New York as a social worker. The Petitioner was also licensed in New Jersey (2000) and Connecticut (2001) as a Licensed Clinical Social Worker. In 2014, the Petitioner applied for a license in New York as a psychoanalyst. The following became known as the psychoanalyst application matriculated through the process:
In 2003, the Petitioner pleaded guilty in New York state court to grand larceny in the third degree related to false billings submitted to a private insurance company during the period of June 1999 to August 2001. He was sentenced to five years of probation and ordered to pay $4,622 in restitution. As a result, his New York social work license was suspended for one year.
In 2005, the Petitioner pleaded guilty in New York state court to two counts of grand larceny in the second degree related to filing false claims with the state and federal Medicaid programs between March 1998 and December 2002. He admitted to filing false claims indicating that he had provided face-to-face treatment when, in fact, he had not. He was sentenced to six months in jail and five years of probation and ordered to pay $274,431 in restitution. He was allowed to surrender his New York social work license in November 2005 as a result of this second conviction. He retained his Connecticut LCSW license under supervision. The status of his New Jersey license was not referenced in the judicial opinion.
To be eligible for licensure as a psychoanalyst in New York, good moral character is a statutory criterion. The Petitioner's application was referred to a three-member Hearing Panel to address the good moral character requirement. The Petitioner and several witnesses testified in support of licensure. The judicial opinion neither provided the details of the supporting testimony nor outlined post-conviction activities of the Petitioner. The Hearing Panel determined that the Petitioner did not meet the good moral character requirement and recommended denial of licensure. The Committee on the Professions (Committee) upheld the Hearing Panel's findings. Thereafter, the Petitioner began proceedings in the judiciary to set aside the Committee's determinations.
The court noted that the New York Education Department (Department) had been vested via statute with the authority to determine licensure eligibility, including the demonstration of good moral character. If the decision by the Committee was supported by substantial evidence, that finding would be upheld. Under a separate New York law, a licensure application cannot be denied or acted upon adversely because of one or more criminal convictions or by reason of a lack of good moral character when such finding is based upon a criminal conviction(s) unless one of two criteria has been met:
There is a direct relationship between the criminal offense(s) and the license sought.
The issuance of the license would involve an unreasonable risk to the safety or welfare of specific individuals.
The Committee determined that both factors had been met, and the Department denied the application.
On appeal, the Petitioner argued that the Department failed to consider the specific factors contained in the relevant New York law. The court disagreed. It held that the Department reasonably determined that the Petitioner's improper billing practices as an LCSW were directly related to the same responsibilities that the Petitioner would have to clients as a psychoanalyst. The court also found that the Petitioner's arguments and characterization of the improper practices as that of failure to maintain "accurate records" exhibited a lack of acceptance of responsibility. It emphasized the Committee's finding that the Petitioner did not pursue more formal rehabilitation.
As a result, the court affirmed the findings and conclusion of the Department to deny the Petitioner's application for licensure as a psychoanalyst.
Finding a direct link between criminal convictions and practice of a profession can be challenging. Some courts simply assess the activities that led to the conviction and attempt to relate such to practice. Additional judicial decisions review the legal elements that must be proven to sustain a criminal conviction as a basis for connecting activity to practice. Further complicating these determinations is the fact that mental health services significantly overlap among professions, thereby creating the need to further delve into the scopes of practice (e.g., whether a sanctioned clinical social worker can seek licensure as a master's social worker). Regardless, social work boards will likely be presented with situations where an applicant's past criminal convictions will be required to be related to practice as a basis for licensure denial or limitation.
Matter of Levy v. New York State Education Department, 101 N.Y.S. 3d 743 (App. Ct. NY 2019)