Regulatory research literature review to get under way
After the COVID-19 pandemic caused the 2020 ASWB Education Meeting on regulatory research to be canceled, it seemed that the third pillar of the strategic framework, Curate research for best practices in regulation, would become stalemated. Fortunately, ASWB staff had a plan B: issue a request for proposals for a regulatory research literature review.
ASWB issued the RFP at the beginning of the year. "We were very open to the proposals we received," said Jennifer Henkel, senior director of member engagement and regulatory services. "We didn't have expectations, and we even had doubts that we would get any responses because regulatory research is so shallow." Henkel was both pleased and encouraged to receive 10 proposals in response to ASWB's first foray into commissioning regulatory research.
"We received excellent and creative submissions from the United States and Canada," she said. In addition to hearing from small independent universities, ASWB got proposals from large research institutions, individuals, a small business, and collaborations from multiple schools of social work. The responses ranged from information gathering to empirical research, and Henkel believes that some of the proposals merit possible future commissioned research.
After careful evaluation and approval by the ASWB Board of Directors, ASWB awarded the project to a team from Rutgers University School of Social Work, New Brunswick, New Jersey. Principal Investigator Jeounghee Kim and co-principal investigators Myungkook Joo and Laura Curran are social workers and associate professors at Rutgers who have been working together for more than a year on social work licensing. One of their recent projects examined the effects of licenses on social workers' earnings.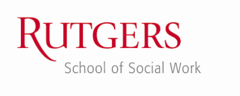 "Kim's team was well-informed about what resources are out there," said Henkel. "The team had already started the work, and we feel confident that they can continue to build on that initial research." For ASWB's project, the team will focus on current research related to occupational and professional regulation, with an emphasis on social work regulatory best practices. The intent is to learn what research exists and where the gaps are so that additional research can be encouraged. The deliverables will include a paper or article that can be published in a peer-reviewed journal and a presentation to ASWB membership. ASWB will support other publishing efforts as needed, according to Henkel.
We received excellent and creative submissions from the United States and Canada.
The lit review will be exciting for the future of regulatory research and will support regulators in doing their work, Henkel said. It will provide a theoretical construct for why regulation exists and look through a lens that focuses on more than public protection. Identifying the gaps where more research is needed opens up more potential commissioned research projects. Depending on the findings of the lit review, Henkel anticipates commissioning some of the other researchers who submitted proposals.
"Our members are under increasing pressures from many directions," said Henkel. "Members need to know what research shows because it will provide evidence for regulatory best practices," Henkel said, noting that this need is why curating regulatory research is one of the pillars of ASWB's strategic framework.
The lit review is expected to take 18 months, after which the researchers will present their findings to members at the 2022 or 2023 annual meeting. Henkel also anticipates updating members about the progress at ASWB's education and annual meetings while the research is under way.
Insight for all health professions
Beyond providing insight into best practices for social work regulation, the regulatory research lit review will inform other professions as well. Jennifer Henkel notes, regulation across the health professions has much in common. Any finding in social work regulatory research might be applicable to other health care regulators. For example, in health care regulation it is possible use research to evaluate public protection and patient/client outcomes.