Planning for ASWB's future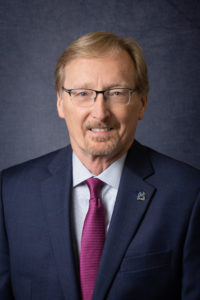 Gloria Steinem wrote: "Without leaps of imagination, or dreaming, we lose the excitement of possibilities. Dreaming, after all, is a form of planning." Earlier this month, the ASWB Board of Directors and ASWB leadership planned and dreamed for ASWB's future at the Board Advance! Many participants said they were proud of the work we did. I felt the same at witnessing and contributing to the thoughtful and energetic discussion that day. (See related story on strategic planning.)
As a group, we knew that the future we were planning would be carried out by new leadership. President-elect Roxroy Reid of New Mexico will be serving in the role of president for the two-year duration of the new strategic plan, and I will be entering a planned retirement on May 1, 2022, when a new CEO will be assuming leadership of ASWB. I am excited to shepherd the new strategic plan into existence because the goals and objectives generated during the Advance! address so many of the recent challenges of the past year's racial reckoning and social justice movement. I don't want to foreshadow too much about the plan because it is still incubating; however, I will say that my successor will have a clear roadmap for ASWB's future; a strong, capable staff; and an engaged and supportive Board of Directors.
For those who are surprised to learn of my plans, I want to emphasize that the Board of Directors knew of my intended retirement date when they hired me. I was candid during the interview process in 2019 that I would be willing to serve as CEO for two years. I signed a two-year employment contract, which ends April 30, 2022.
Without leaps of imagination, or dreaming, we lose the excitement of possibilities. Dreaming, after all, is a form of planning.
Given the tumult of 2020, with the COVID-19 pandemic causing disruption to businesses and lives, I am glad I had the trust of the Board and staff and 13 years of experience with ASWB as a foundation on which to begin my term as CEO. I believe that my history with ASWB prepared me to guide the organization through the challenges of the last 18 months. It has been rewarding to see how well staff adjusted to remote work settings and continued to provide services to members and stakeholders. That speaks to the professionalism of our staff members, the inclusive culture that senior leadership has worked hard to create, and the support of our Board. I am proud to see so much of the 2019–2021 Strategic Framework's initiatives operationalized because of the commitment of ASWB managers to develop and follow through on their business plans.
As we move forward, we need to bring with us the themes that members identified in their responses to the strategic planning survey: exam bias, ASWB's role in the greater DEI conversation, ASWB's leadership role in communities we serve, and strengthening business operations and staff support. These are issues requiring a committed, fully present leader. In the remaining eight months of my tenure as CEO, I will continue to lead this organization as if retirement was not in my future. ASWB deserves no less.