In memoriam
ASWB was saddened to learn of the death of BILLY DILWORTH, executive director of the Mississippi State Board of Examiners for Social Workers and Marriage & Family Therapists. BILLY served as executive director for more than 22 years. ASWB sends condolences to BILLY's family and community, the Mississippi board, and all those who worked with BILLY during his long service.
Photo: BILLY DILWORTH and SPENCER BLALOCK attended ASWB's 2018 Executive Leadership Training.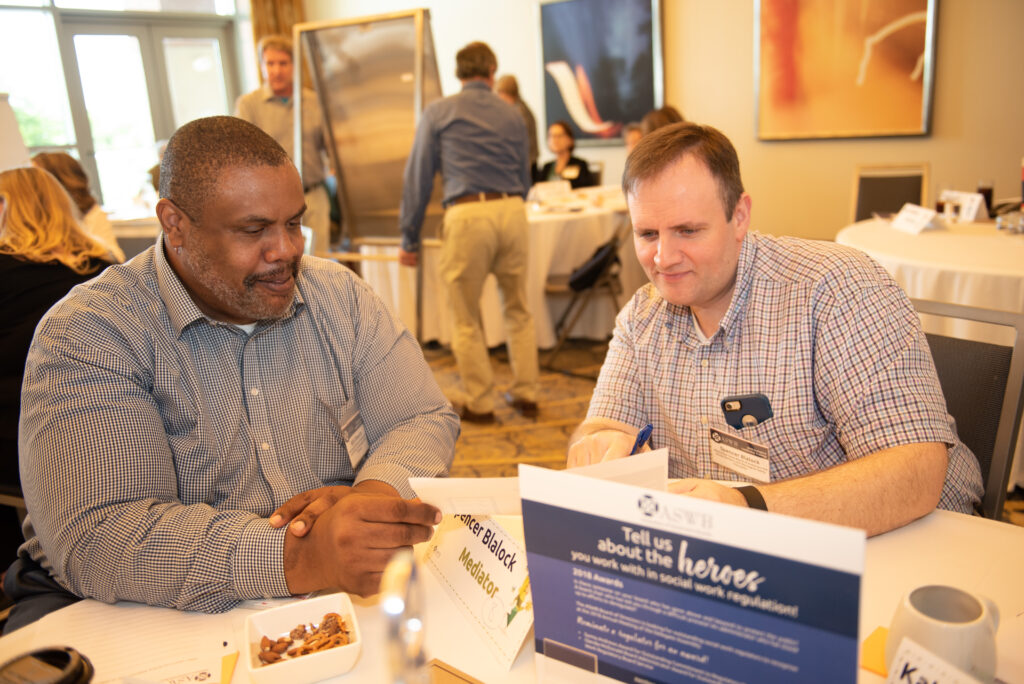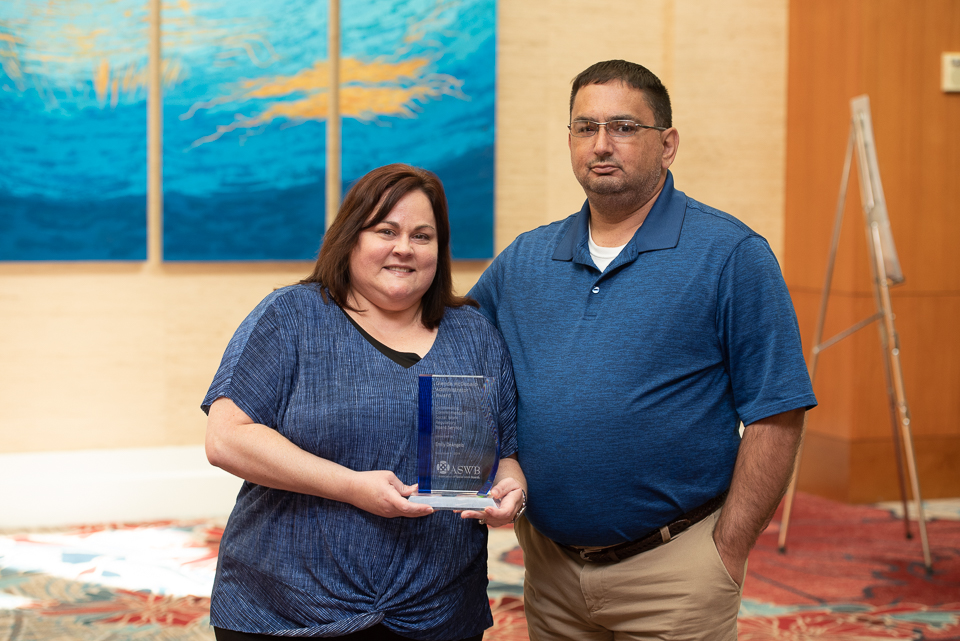 ASWB sends condolences to EMILY DeANGELO, administrator of the Louisiana State Board of Social Work Examiners, her family, and community on the death of her husband, TROY.
Photo: TROY joined EMILY when she received the Glenda McDonald Administrator Award at ASWB's 2019 Annual Meeting in Orlando, Florida.
---
ASWB committees confirmed
Thank you to all volunteers who have accepted appointments to serve this year on ASWB's committees!
---
Another term!
Congratulations to CARLA MOORE of Louisiana, who has been reappointed to the Louisiana State Board of Social Work Examiners for a fourth term.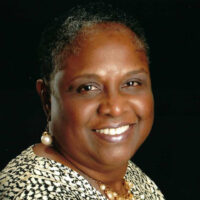 ---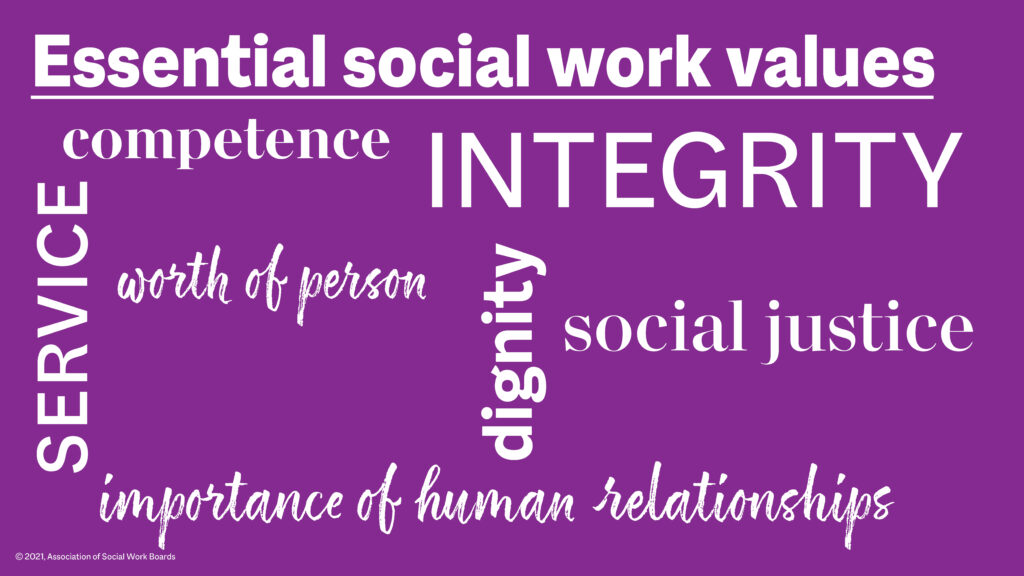 Social work regulators are essential!
Social Workers Are Essential is the theme for this year's Social Work Month as designated by the National Association of Social Workers. Look for posts on ASWB's social media channels tying regulation into this theme.
---
Onward to new adventures
ASWB sends best wishes to FLORENCE HUFFMAN, former administrator of the Kentucky Board of Social Work, who retired January 29. She reports she'll be "seeking new adventures."
---
Send all news and pictures to Jayne Wood, newsletter editor, at jwood@aswb.org or call Jayne at 800.225.6880, ext. 3075.