Dedications at ASWB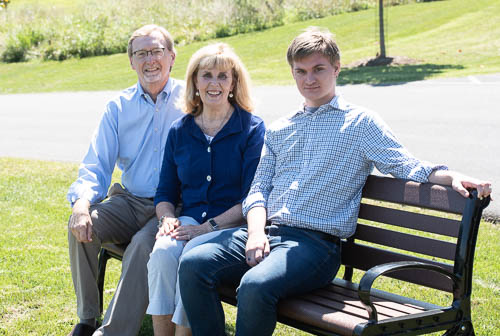 Former ASWB CEO DWIGHT HYMANS recently returned to ASWB headquarters for the dedication of a pair of benches given by the ASWB Board of Directors in honor of his contributions to ASWB during his more than 15 years of service. Also present were his wife, KARLA KENEFAKE-HYMANS, and grandson GABE.
A lilac garden was planted on the grounds of ASWB headquarters in memory of PAM HOFFMAN. Pam worked as a member of the candidate services staff for more than 25 years before her death in March. PAM's sister, SYLVIA CHRISTIAN, a former ASWB employee, and PAM's mother and stepfather, DIANA and FRED JACKSON, attended the garden dedication.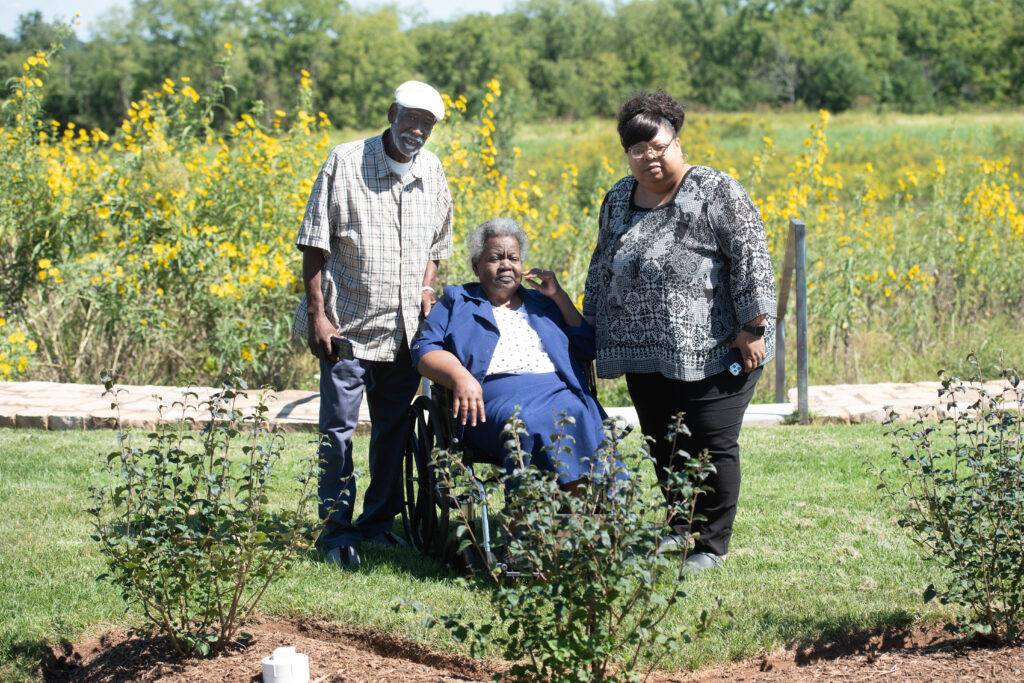 ---
Congratulations, Mary Jo!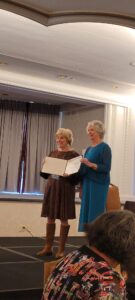 MARY JO MONAHAN, former ASWB CEO, was inducted as an NASW Social Work Pioneer® on October 15. She was elected in 2021 for her lifelong commitment to advocating for regulation of the social work profession. Her brother, JOE MONAHAN, was inducted at this year's ceremony as a 2020 Pioneer. MARY JO believes the MONAHANS are the first siblings to receive this honor recognizing social workers who have contributed to the evolution and enrichment of the profession. Pioneers are celebrated as role models for future generations of social workers.
---
Félicitations!
CLAUDE SAVOIE was recently awarded the Queen's Platinum Jubilee Medal (New Brunswick) by Lieutenant Governor Brenda Murphy. Canada issues such commemorative medals in recognition of royal events and national anniversaries to honour the work and dedication of Canadians. CLAUDE was recognized for his provincial public service over many years.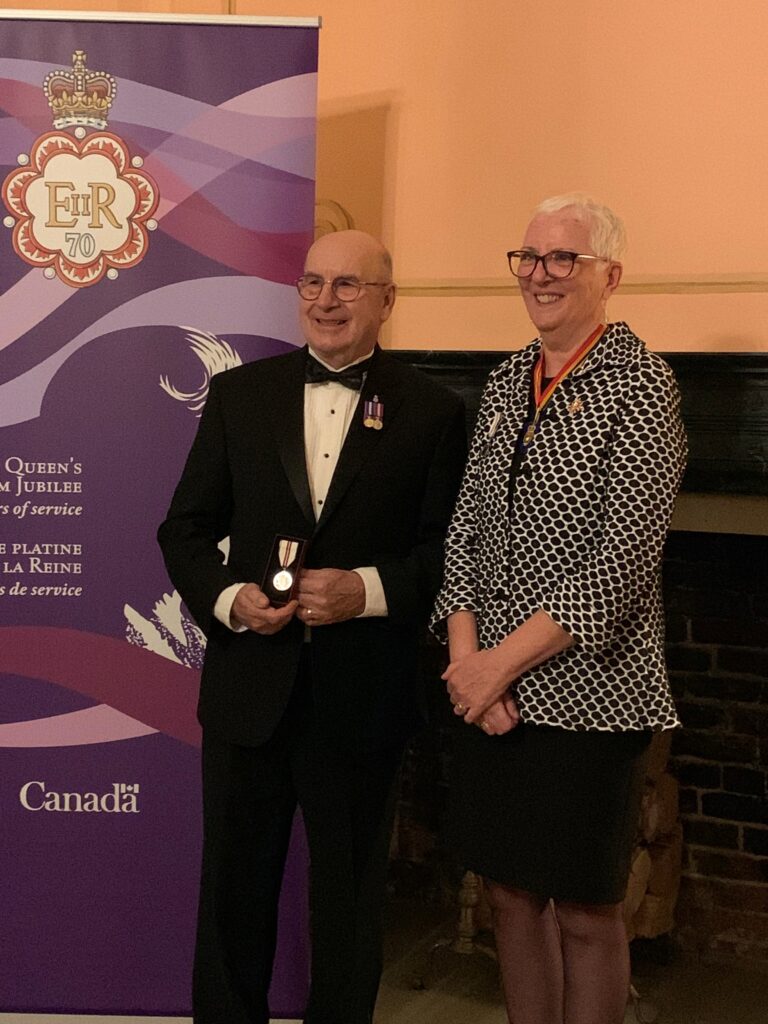 ---
Chat now live!
ASWB's Candidate Services Center has added a live online chat tool for customers. When candidate services representatives are available, candidates may ask questions from their Internet browser and get immediate responses. When the CSC is closed, candidates may leave a message through the chat function and get a response via email. The chat function is available only on candidate services webpages on aswb.org and in the online registration system.
---