Congratulations!
MONICA ROTH DAY, item development consultant, earned tenure at Metropolitan State University in St. Paul, Minnesota, where she is an associate professor of social work. She also received an Excellence in Teaching award this year, nominated by social work students.
---
A drop-in guest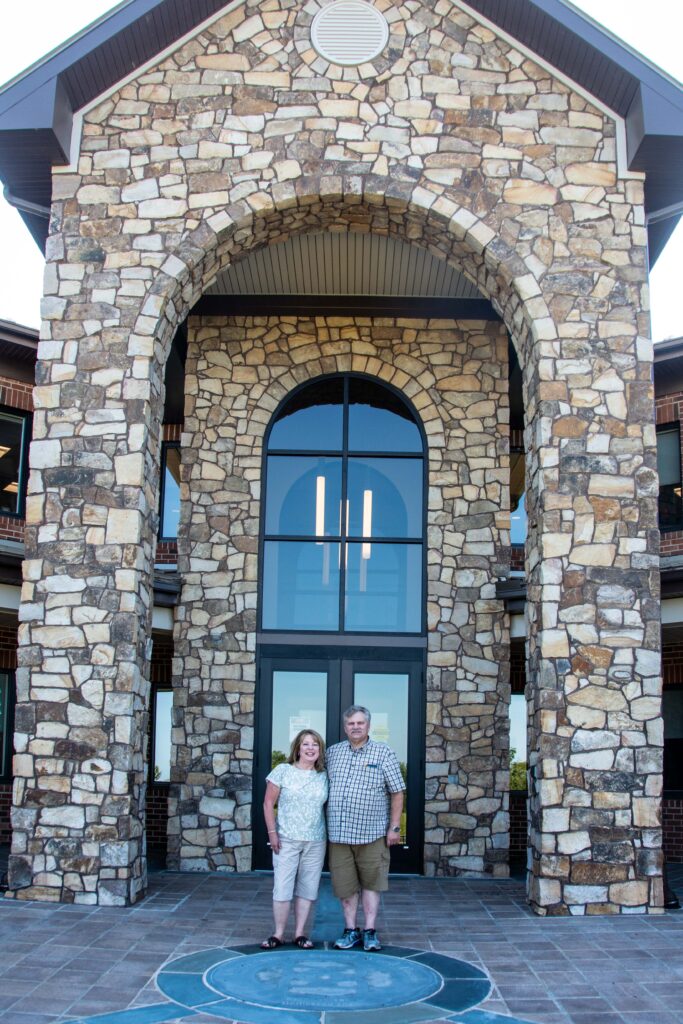 CAROL PAYNE of Minnesota was on a long-distance driving trip, which included a 360-mile Blue Ridge Parkway journey, when she saw on a mileage sign that she was near ASWB's hometown. CAROL and her husband, JOHN, stopped off so JAN FITTS could give them a quick tour of the association's headquarters. JAN confirms that CAROL and JOHN were impressed.
---
Exam Committee members recognized for service
Sixteen members of the Examination Committee received awards as their service concluded at the committee's final meeting of the year, held in September in Reston, Virginia. HAROLD DEAN, ASWB president, offered the association's gratitude via a recorded message. "I don't want you to lose sight of the importance of your volunteer work and the contributions you have made, whether online or in person," HAROLD said. "The work of the Exam Committee is work that is vital to the success of the exam program."
Bachelors co-chair LEANA TORRES, Masters co-chair JIL MEADOWS, and Clinical co-chair SHARON CUTTS all received rosewood boxes. Receiving so-called "tombstone awards" were Bachelors committee members VICKY COY, JESSICA CHATMAN, VANNA THUSTON, JULIA LÓPEZ, and RAE MARSH; Masters committee members STEVEN PARKS, RUBEN MINA, TAMMY DYSON, and RIKKI DAVLIN; and Clinical committee members JOSEPH HARPER, LAUREN HENRÍQUEZ-BENTINÉ, and MARCY SHAARDA. SUSANNA SUNG, who served for a year, received a commemorative gift.
View photos of the meeting and awards presentations
---
Monahan Walking Trail dedicated
Former CEO MARY JO MONAHAN and her husband ROGER joined staff members on October 20 for the inaugural walk on the Monahan Walking Trail. The group walked about a mile of the two-mile path. It winds through the property's fields and woods along Mountain Run, a waterway running through Culpeper County.
"I hope you all take the time to leave the inside and come outside because this is a beautiful place that was created especially for each one of you…," MARY JO said in her remarks, "to help support you in your continued work for the association."
Members of the Communications and Marketing team presented a gift to Mary Jo. A pair of walking pants upcycled from the fabric that formerly covered an ASWB exhibit gave a wink to Mary Jo's fashion sense, her commitment to fitness, and her connection to ASWB.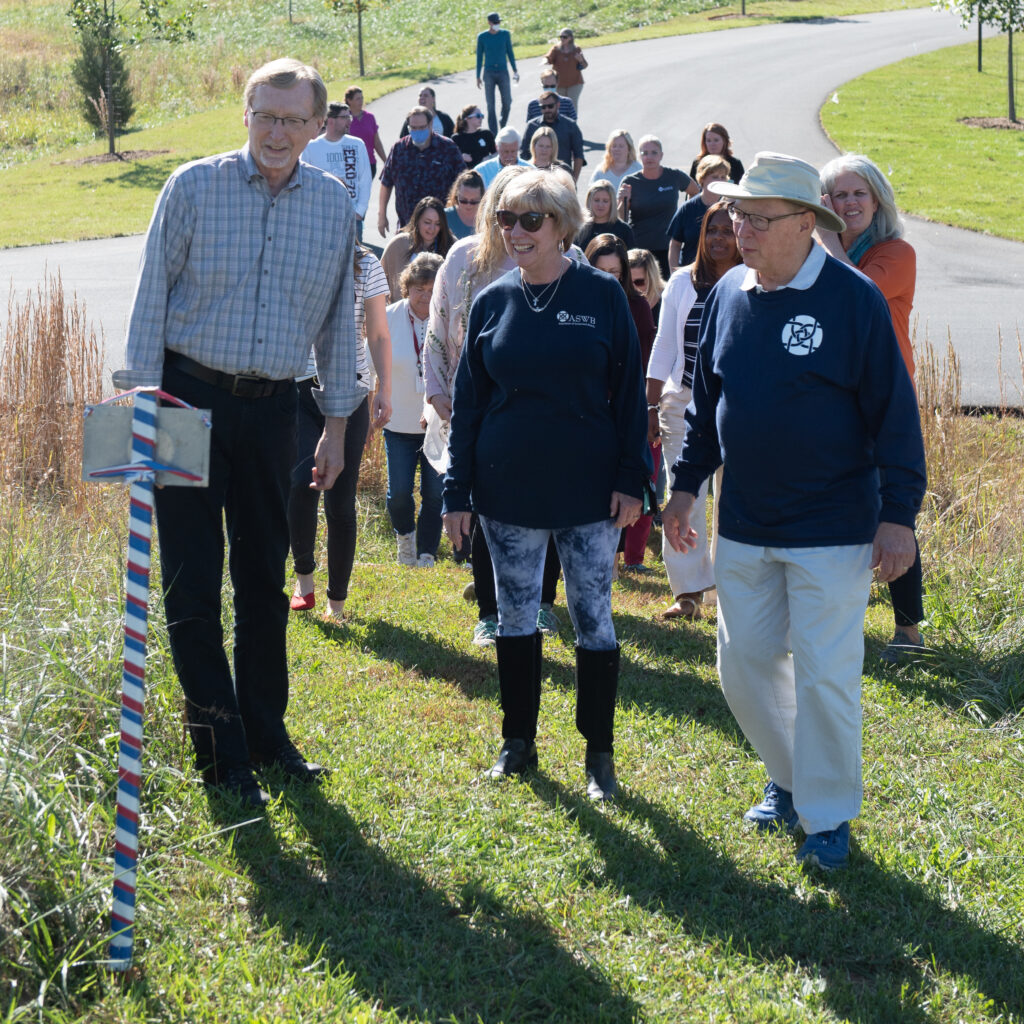 View more pictures of the hiking party
---
Engagement in Engaging with ASWB  means series will continue
ASWB held its final Engaging with ASWB session of 2021 on Thursday, October 21. Presenters were TANYA CARPENTER, director of exam administration, and FELICIA DENNISON, director of candidate services. Their presentation focused on ASWB's adaptability and responsiveness to the needs of exam candidates and our member boards. Seventeen member jurisdictions participated in the October session. The series proved so popular with membership that ASWB will continue hosting the online meetings in 2022.
---
Send all news and pictures to Jayne Wood, newsletter editor, at jwood@aswb.org or call Jayne at 800.225.6880, ext. 3075.