Research in publication or soon to be published
DIANNA COOPER-BOLINSKEY recently submitted her manuscript "Dismantling structures that impede clinical social work practice: Does the number of hours of supervised experience have an effect on licensure violations?" for review and publication in a special edition of the Advances in Social Work Journal focusing on reenvisioning the social work profession, education, and practice.
JOY KIM, the lead researcher commissioned by ASWB to develop a regulatory research literature review, recently published "Racial disparities in social workers' licensing rates," in Research on Social Work Practice (in press). She has also coauthored with Michael Joo and Laura Curran "Social work licensure: Earning premiums and gender disparities," in the Journal of the Society for Social Work and Research. Read the online advance article.
---
Regulation as a research focus in 2022
Social work regulation will be the focus of a special issue of Research on Social Work Practice to be published in 2022. The special issue "seeks to provide a comprehensive overview of the issues currently affecting social work regulation, such as the licensure landscape, best practices in regulation, and current regulatory issues and challenges facing the profession. The content of this issue will inspire future policy and practice."
---
Board approves Regulatory Research Task Force
At its January meeting, the ASWB Board of Directors approved the establishment of a Regulatory Research Task Force. The task force will be composed of individuals representing a diverse range of regulatory and academic perspectives and is responsible for developing ongoing charges to create a Regulatory Research Committee.
Board approves DEI Committee
As announced by ROXROY REID in his video president's message, the Board of Directors approved at its January meeting the establishment of a DEI Committee to continue ASWB's commitment to diversity, equity, inclusion, and justice. The purpose of the committee is to develop and promote strategies and best practices for enhancing racial, social, sexual, and gender diversity and inclusion within the association, including its regulatory board members, through recommendation and review of policies and actions.
---
CEO search under way
ASWB has engaged Development Resources, inc., an executive search firm based in Virginia, to conduct the search for ASWB's new CEO. View the job posting.
ASWB Search Committee members include ASWB Board members HAROLD DEAN of Arkansas (chair), BRIAN PHILSON of Michigan, and ELIZABETH POPE of North Carolina; KENYA ANDERSON of Tennessee and LISA CROCKWELL of Newfoundland and Labrador, as member board representatives; and ASWB staff members LAVINA HARLESS and JENNIFER HENKEL. HEATHER FOLEY, ASWB staff, serves as a nonvoting member and as the committee's HR consultant.
---
Engaging with diversity, equity, and inclusion
The 2022 Engaging with ASWB series kicked off Thursday, February 17, with attendees representing eight ASWB member jurisdictions. The conversation focused on DEI issues in regulation, using a recent FARB Forum presentation by Brian Francis of the Texas Department of Licensing and Regulation as a jumping-off point. In his presentation, Francis emphasized that "diverse voices provide diverse choices."
---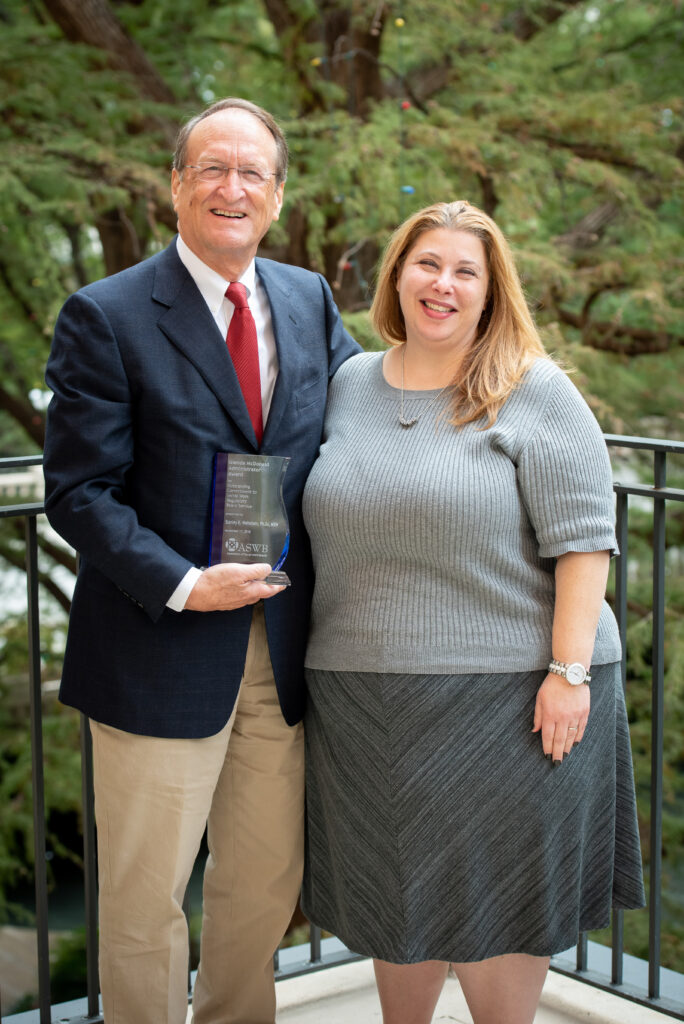 Happy retirement!
STAN WEINSTEIN will be retiring at the end of March after seven and a half years serving as executive director of the Maryland Board of Social Work Examiners. He writes: "I am not sure of what the next chapter in my life will look like, but after the end of March you can reach me at weinstein.stanley128@gmail.com."
STAN is pictured here with former Maryland board member DENISE CAPACI at the 2018 delegate assembly, where he received the Glenda McDonald Administrator Award.
---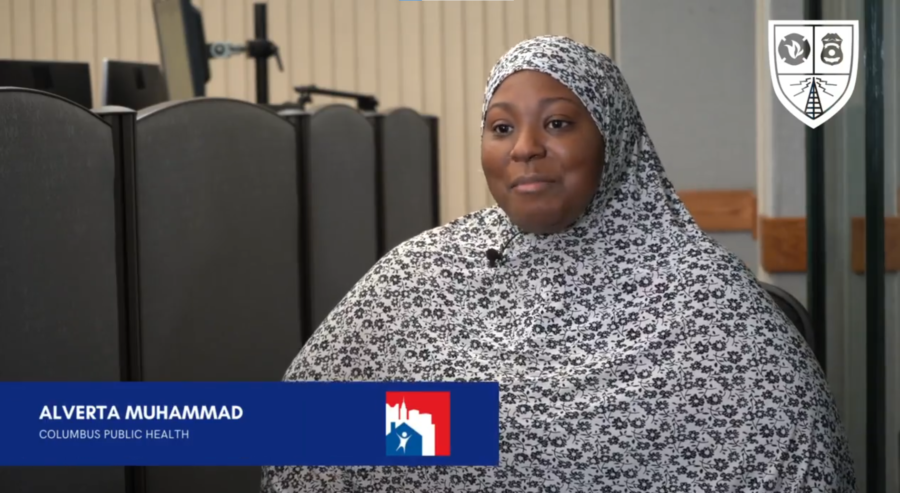 In the news
ALVERTA MUHAMMAD, whose day job is working for the city of Columbus, Ohio, as a community crisis clinician, was recently featured in the news. She helped tell the story of the Columbus Police Right Response Unit, a triage pod where she is embedded as a social worker working with 911 dispatchers.
---
Send all news and pictures to Jayne Wood, newsletter editor, at jwood@aswb.org or call Jayne at 800.225.6880, ext. 3075.