Customer focused
ASWB's licensing services team keeps our members and their customers in mind all year round, even when the holiday decorations go up! Shown here are ornaments representing the member jurisdictions that rely on ASWB for preapproval or license application processing: Colorado, Massachusetts, Utah, and Texas.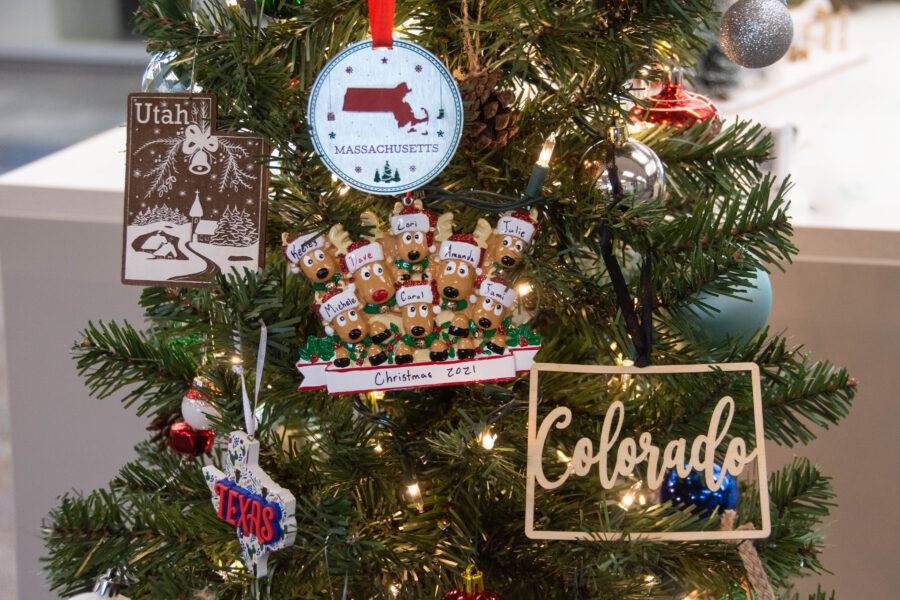 ---
Lights, camera, action! at ASWB headquarters
ASWB headquarters welcomed many guests during the 2021 Annual Meeting of the Delegate Assembly. Staff from Encore converted conference rooms into a TV studio for broadcasting to delegates, the association hosted several Board members for hybrid meetings before and after the annual business meeting, and a food truck supplied an opportunity for staff to chat with Board members. Enjoy a behind-the-scenes annual meeting slideshow!
---
Keeping the green theme going at ASWB
In keeping with its commitment to environmental stewardship, ASWB included many planet-friendly features in the construction of its headquarters. One is a system that channels rainwater collected from the building's roof to an underground storage tank and then pumps it out to irrigate the landscaping. Recently that project received a finishing touch—the installation of a living roof on the pump house. The plants used are mostly drought-resistant succulents that make the roof a beautiful and ecological addition to the building's surroundings.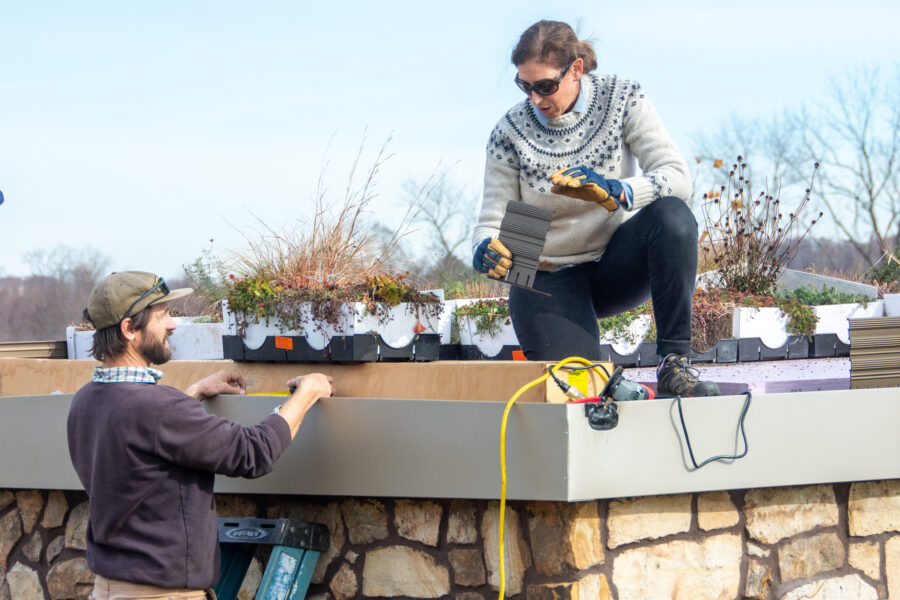 ---
HumRRO happy to help
The Human Resources Research Organization shared an update about its work with ASWB on the upcoming practice analysis. Senior Staff Scientist Kevin Bradley said, "We greatly value our partnership with ASWB and are honored to be conducting this study. Social workers' dedication to serving others amidst many challenges and resource constraints is inspiring, and we welcome the opportunity to help understand the profession through this work."
---
Congratulations!
DAVID HAMILTON has been appointed to the new position of assistant commissioner for professional licensure and practice for the Office of the Professions in the New York State Education Department. He will continue as executive secretary for the State Boards for Social Work and Mental Health Practitioners until a successor is selected.
---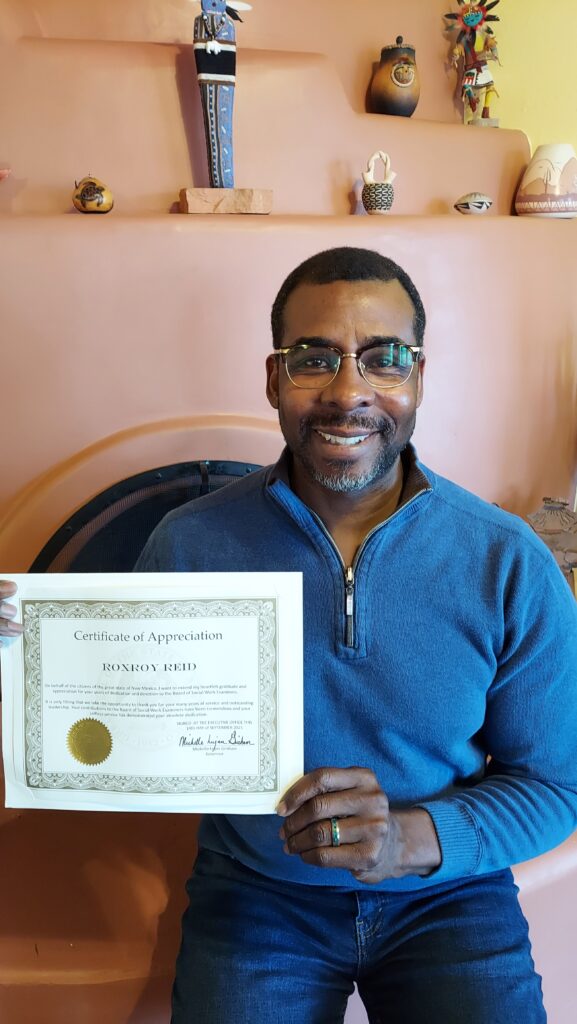 Well done!
ROXROY REID received a certificate of appreciation from the governor for his service with the New Mexico Regulations and License Division from 2011 to 2021. ROX served as board chair for six years.
---
Published!
ASWB staff members LAVINA HARLESS and JENNIFER HENKEL participated in a roundtable discussion with other behavioral health experts for a study titled "How Licensed Counselors Could Help Address Harmful Substance Use" published by Pew Charitable Trusts. JENNIFER notes, "counseling" was defined broadly to include several mental health disciplines.
---
Ethically speaking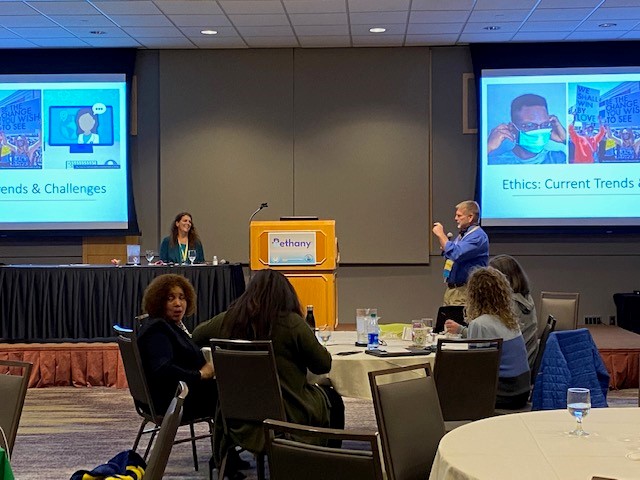 ---
Send all news and pictures to Jayne Wood, newsletter editor, at jwood@aswb.org or call Jayne at 800.225.6880, ext. 3075.