Showing respect
CHENEY CLOKE of British Columbia, chair of the 2022 Bylaws & Resolutions Committee, opened the committee's July in-person meeting, held in Tysons Corner, Virginia, with a land acknowledgment recognizing the area as traditional territory of the Manahoac people. Land acknowledgments show awareness of and respect for Native American/Indigenous peoples presence and land rights that were appropriated through colonialism. Learn more about land acknowledgments and access a searchable map.
---
In gratitude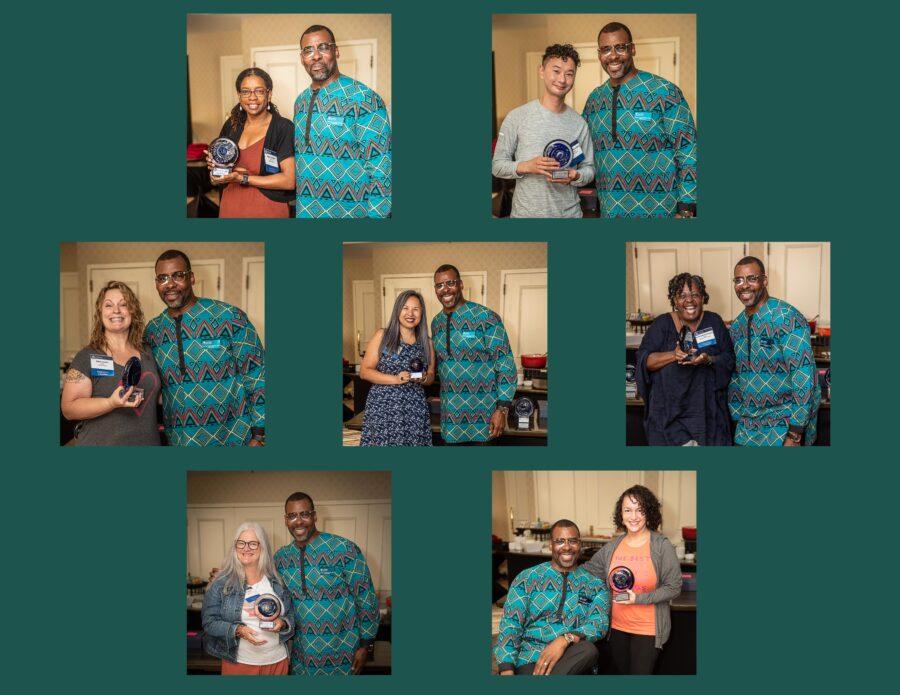 ---
Making a connection
CHAUNDRA RANDLE, a member of the Exam Committee, and ASWB staff member JACQUELINE BRAXTON connected in July at the Zeta Phi Beta Sorority, Inc., national conference in Philadelphia. At the same conference, exam item writer LeQUANDRA HALE-BANKS was elected to the sorority's international executive board as an international trustee.
---
Ice cream and beer?
ASWB staff members held two celebrations in July, welcoming CEO STACEY HARDY-CHANDLER with an ice cream social at her first all-staff meeting and saying goodbye to former CEO DWIGHT HYMANS with a retirement party at Kearney's Pub in Culpeper. The ASWB Social Committee planned both events.
---
During the August Board of Directors meeting in Alexandria, Virginia, President ROXROY REID and Past President HAROLD DEAN rocked a pair of colorful bow ties that ROX brought back from a recent visit to Jamaica.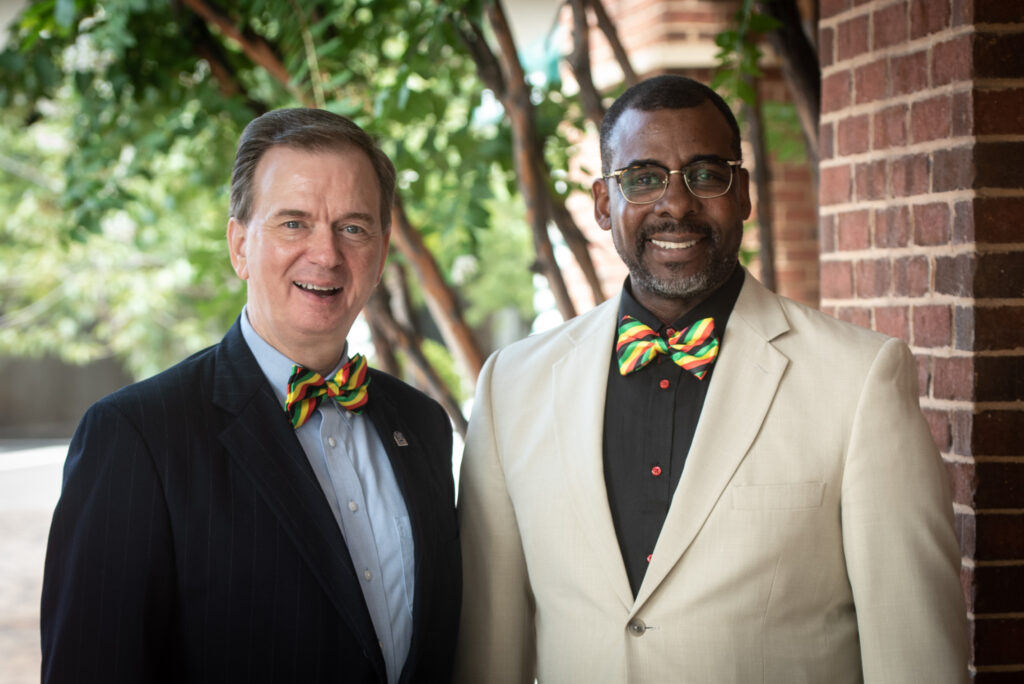 ---
Send all news and pictures to Jayne Wood, newsletter editor, at jwood@aswb.org or call Jayne at 800.225.6880, ext. 3075.