Congratulations on career achievements!
ANWAR NAJOR-DURACK has been named the assistant dean at Wayne State University in Detroit, Michigan.
MARY JO MONAHAN, former ASWB CEO, received the Social Work Pioneer award from the NASW Foundation. She will be recognized in October.
---
Engaging with ASWB
As part of her August Engaging with ASWB presentation on the new ASWB website, Marketing & Content Strategy Program Manager BOBBIE HARTMAN shared research on social work regulatory boards' websites. The survey of ASWB member board websites was conducted by MOLLY EARLE, a student at University of Richmond who interned in ASWB's Finance and Support Services department during the summer. MOLLY'S research found users can get to licensing applications within two clicks on 88 percent of member board websites and licensing requirements within two clicks on 74 percent of sites.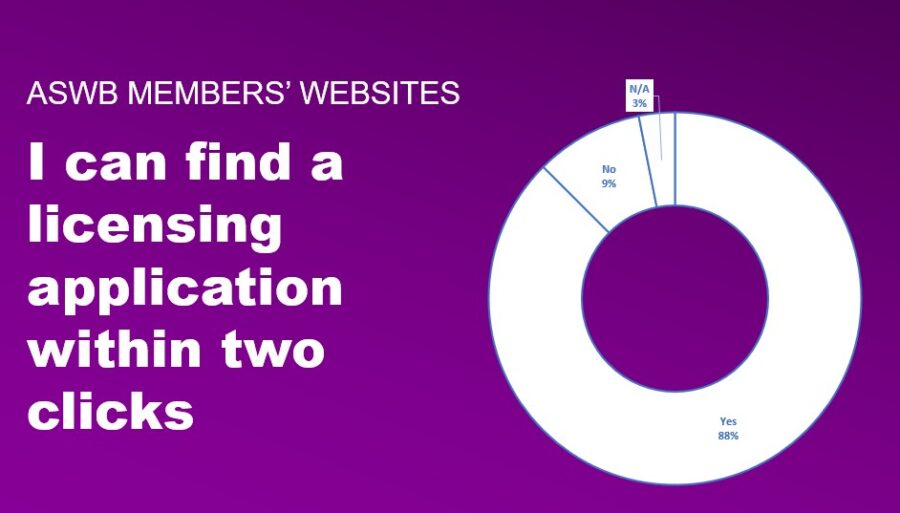 ---
Administrators Forum addresses pros and cons of COVID changes
ASWB convened an Administrators Forum in July to discuss the long-term changes to social work regulation as boards adapted to the pandemic.
With licensing exceptions for out-of-jurisdiction providers beginning to expire, administrators talked about the need to "build an off-ramp" for those practitioners working across jurisdictional lines. To date, more than a year into the pandemic, these coronavirus exceptions have not resulted in an increase in disciplinary cases.
One positive change related to coronavirus precautions was implementation of remote board meetings. While several administrators pointed out that electronic meetings were less than ideal for activities like board orientation, all agreed that for regular business meetings, remote meetings eliminated the need for board travel, reduced expenses, and increased opportunities for public attendance.
---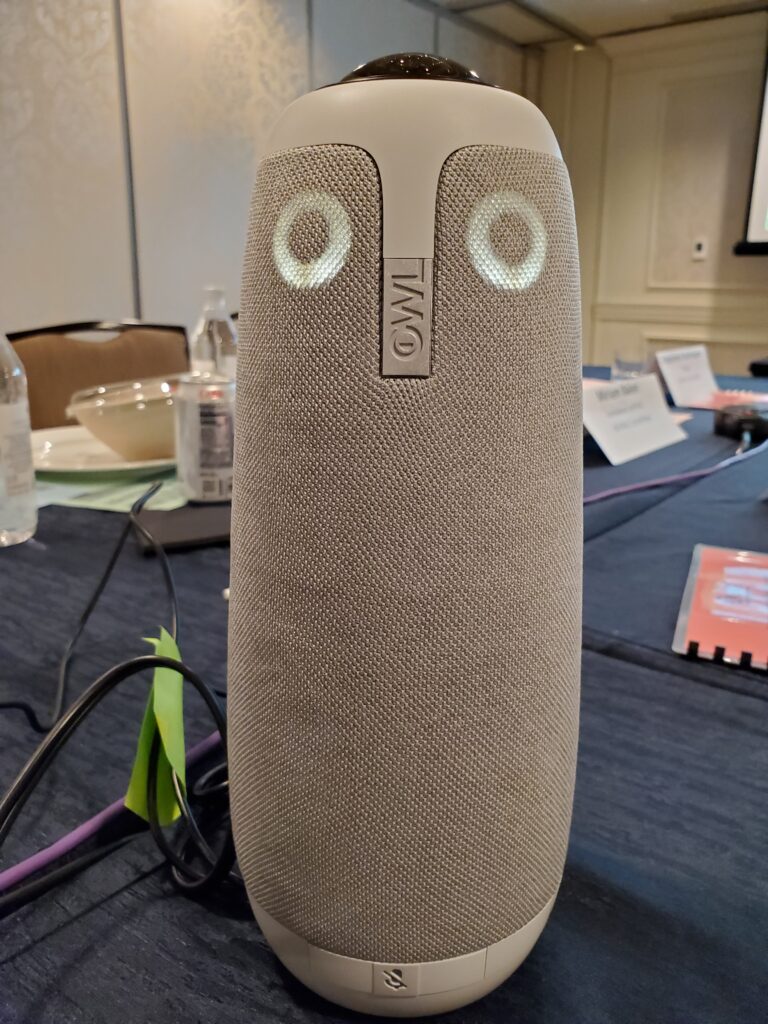 Hootie – WHO?
Thanks to ASWB's IT department, volunteers Zooming in to ASWB in-person July and August committee meetings had a more immersive and collaborative experience because Meeting Owls were used in each room. Described as a telepresence robot, Meeting Owls are outfitted with mics, speakers, and 360-degree cameras that are sensitive to audio cues. Designed to look like its namesake, the device is tall and slender with "eyes" that light up when the unit is plugged in and a "beak"—a small bar with the OWL logo. The cameras on top rotate, following sound, to zoom in on individuals who are speaking. Even better: The units hoot (mimicking the noise an owl makes) when being turned on and off, leading the VEO department to name them Hootie-1, Hootie-2, etc.
---
August Exam Committee meeting
The full Exam Committee and an ad hoc committee met August 6–8 in Washington, D.C. This was the first meeting with an in-person component since fall 2019. The committee approved 391 items, not including the problem items they reviewed. The in-person/online hybrid format allowed everyone to attend.