"Forming, storming, and performing" in 2019
Bruce Tuckman's model of group development notes that well-functioning groups take time to develop. Time is required for individual members of a group to feel united, to become effective, and to arrive at an understanding of the importance of working toward greater causes—such as those of the Association of Social Work Boards.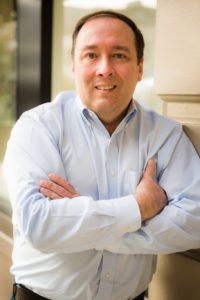 In taking the oath of office, all members of the ASWB Board of Directors pledged to make governance decisions that are in the best interest of the association. Although the 2019 Board has been governing for only a few months, Board members have coalesced into a high-performing group. I would like to share how this Board is engaged in "forming, storming, and performing" in 2019.
Forming
During the 2018 ASWB Annual Meeting of the Delegate Assembly, jurisdiction delegates exercised one of their responsibilities when they voted to elect leaders for open positions on the ASWB Board of Directors. In December, with the concurrence of the ASWB Board of Directors, I appointed a new member to the ASWB Board of Directors to fill the vacancy created when a Board member resigned last year. With the appointment of Brian Philson of Michigan, the 2019 ASWB Board of Directors is once again whole.
Storming
After the delegates affirmed the ASWB 2019–2021 Strategic Framework, the Board wasted no time diving into action to achieve the framework goals. When setting its 2019 strategic governance goals, the Board included four overarching objectives and developed activities that will guide our progress.
Objective I: Establish organizational and strategic direction
Activities:
Collaborate with CEO and executive management team to present and disseminate information about the strategic framework
Support the CEO, executive staff, and the association with strategic framework implementation
Participate in the implementation of the strategic framework as requested by association executive staff
Objective II: Ensure necessary resources are available
Activities:
Work toward effective, positive, trusting, and supportive partnership with the CEO, executive staff, and Board attorney
Work strategically with the CEO in carrying out ongoing fiduciary responsibilities for the new ASWB headquarters
Serve as advocates and ambassadors for ASWB within the association and in the social work community to promote social work regulation, investigate new opportunities to increase ASWB's impact on the discipline of social work, and ensure ASWB members are kept aware of actions taken by the Board on their behalf
Follow good communication processes and protocols
Objective III: Provide legal and fiduciary oversight
Activities:
Monitor and approve the annual budget; review quarterly financial statements, investment reports, and the annual audit; and monitor and approve building budget reports
Review the quarterly Examination Services department report and the annual exam technical report from Pearson VUE, ensure adherence to exam safety and security procedures, and ensure exam legal compliance
Review quarterly reports from the CEO, including operations and strategic framework reports; review and approve policies to protect and manage the association
Objective IV: Operate as a high-performance board
Activities:
Participate in board training and education; use best practices to develop and follow strategic agendas; participate fully and understand the ASWB bylaws and policies, applying that knowledge when conducting Board governance business
Complete Board meeting evaluations and an annual Board self-assessment survey
Assume a leadership role when appointed as a committee liaison; accept appointments to topic-focused workgroups to further association business
Performing
To fulfill governance oversight of the association, before the first week of January, I worked with executive staff and the CEO to identify volunteers from member boards for appointment to ASWB committees. In addition, two new task forces were established for 2019: Supervision Competencies and Membership and Contracts. Board members endorsed all committee appointments—more than 50 this year—and the two task forces in January.
Furthering the Board's responsibilities of governance in collaboration with the ASWB CEO and executive staff, several workgroups were established to address specific issues and make recommendations for the Board's consideration. The Code of Ethics Review Workgroup has already completed its charge. Ken Middlebrooks, Lisa Crockwell, and Harold Dean were appointed to work with Mary Jo Monahan to review the ASWB Code of Ethics policy and the Board's governance standards. In completing their work, the group produced a new policy, Standards for Good Governance, and updated elements of the Code of Ethics policy and renamed it Code of Conduct.
Other workgroups are under way. The Crisis Response Workgroup includes Mary Jo Monahan, Jennifer Henkel, and Board member Kate Zacher-Pate. This group was appointed to determine how to support the ASWB Candidate Services staff, who are on the "front lines" responding to exam candidates who sometimes are so distraught that they threaten self-harm. After prudent review of recent incidents, the workgroup recommended consulting with a risk management organization to conduct an assessment and develop standard operating procedures to protect the association and staff.
The Good Governance Workgroup is charged with finding opportunities to strengthen the governance of our association. Patricia O'Reilly, Brian Philson, Harold Dean, Mary Jo Monahan, and I will examine the possible role of an executive committee of the Board of Directors, roles and duties of the past president and the president-elect, and other generative possibilities of association governance. Recommendations will be vetted through appropriate committees, then forwarded to the Board of Directors for final disposition.
The 40th Anniversary Workgroup, comprising Board members Roxroy Reid, Harold Dean, Patricia O'Reilly, and me, will work with Melissa Ryder and other ASWB staff on 40th anniversary activities. I won't spoil the surprise by sharing details with you. Expect great celebratory activities from this group at the 2019 Education Conference and the Annual Meeting of the Delegate Assembly.
As you can see, although we are only a few months into 2019 the ASWB Board of Directors is engaged and actively working for the association and for you, its members. Those of you who accepted appointment to ASWB committees and task forces are demonstrating your commitment to our strategic direction, and I thank you for your willingness to serve. More opportunities will arise in 2019 as we focus our energies on our core mission, vision, and values and on achieving the goals and objectives of the 2019–2021 Strategic Framework.