Exemptions. Can't live with 'em…how can we change law to live without 'em?
Member boards have a role in achieving the strategic framework—ASWB staff are ready to assist
Exemptions allow social work practice to occur without requiring the practitioner to be licensed.  Generally, exemptions are based on practice setting. During early legislative wrangling to get licensing laws on the books, exemptions were often viewed as a politically necessary evil; they helped push laws through, easing the objections of legislators or lowering other barriers. The good news is that today, clinical social workers are licensed in all U.S. states and territories. Master's social workers are licensed in 49 U.S. jurisdictions, and baccalaureate social workers are licensed in 43 U.S. jurisdictions. In Canada, all ten provinces register social workers. The bad news is that there are exemptions throughout much of U.S. and Canadian social work regulation.
ASWB's vision in the 2019–2021 Strategic Framework is: "All social workers are licensed in order to protect clients and client systems." When ASWB staff and the Board of Directors were collaborating on the vision and goals for the strategic framework last year, they were intentional about creating a vision that was challenging, focused on the shared mission of public protection, and forward facing on a ten-year trajectory rather than the three-year focus of the strategic goals and objectives.
So one of the first steps in achieving ASWB's vision was developing the strategic goal to "Advance knowledge and acceptance of social work as a licensed profession" and setting as the first objective "Decrease the number of licensure exemptions in social work regulation." As CEO Mary Jo Monahan explained when the goals were introduced, "As long as exemptions remain in regulatory laws and rules, we are not licensing all social workers, and we truly are not 'protecting the public' from harm."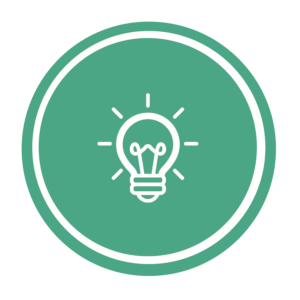 Tools to assist members eliminate exemptions
In total, 165 instances of professional exemptions were identified in 40 states. The greatest frequency of exemptions is for employees in local, state, and federal government positions. There is good news, however, regarding states that do not have exemptions: Professional exemptions could not be found in 14 states, according to the latest information gathered by Cara Sanner, ASWB regulatory support services coordinator. "Social work is one of a very few professions that have licensure exemptions," said Jennifer Henkel, ASWB senior manager of member services and strategic initiatives. "In support of the strategic framework objective to decrease the number of exemptions, we have a number of tools available to members."
The primary tool in the tool kit to eliminate exemptions is the Model Social Work Practice Act. The model act does not allow any exemptions to licensure of baccalaureate, master's, or clinical social workers. As explained in the notes on Article I, sections 104, 105, and 106, "As stated in the Introduction to the Act, 'A model social work practice act must be concerned with the protection of the public first and foremost.' If social workers' practice is beyond the purview of legal regulation through licensing, the public will have less recourse to protection from or remedies for incompetent or harmful practice."
Other tools include information sheets that provide rationales and talking points on the benefits of professional regulation, licensure by endorsement, and the importance of eliminating exemptions. These information sheets are available for downloading from aswb.org. "We encourage members to use the talking points when meeting with legislators," said Jayne Wood, ASWB director of communications and marketing. "The sheets are designed with short, bulleted statements that are intended to be easy to share when in conversation. The sheets can also be printed and left with a legislator."
Another way to use the information sheets is to share them with the local NASW chapter to support members' advocacy efforts with legislators. Consistent messaging will strengthen the dialogue with lawmakers.
ASWB's admin list serve is another resource that member board staff can use to share strategies for dealing with issues of common concern. Sanner, who facilitates the list serve, provides data and research in response to members' questions. The research paper "U.S. social work regulations and licensure exemptions" was updated in July.
Henkel and the executive team of Chief Operating Officer Dwight Hymans and CEO Mary Jo Monahan are available for board consultations to strategize about ways to make changes to laws for eliminating licensure exemptions as well as for other topics.
Path to Licensure raising awareness with educators
In the social work education arena, ASWB is addressing this issue through the Path to Licensure program. The "Get Licensed, Live Licensed" tagline of this program resonates with students, and more and more educators are modeling licensure for their students as laws change.
Jan Fitts, ASWB education and research senior manager, runs the Path to Licensure program. She is working with member boards to facilitate meetings with local schools of social work to help spread the word about regulation and getting licensed. This fall, she will be on a "Midwest tour" that includes stops in West Virginia, Ohio, Indiana, and Michigan.
ASWB sponsored and collaborated with the Council on Social Work Education and the NASW Risk Retention Group to develop the Curricular Guide for Licensing and Regulation, published in 2018 by CSWE. The curricular guide is organized around the nine competencies that social work programs must address to remain accredited, and it highlights licensing and regulation content for use with generalist or specialized practice curricula. The guide provides resources for baccalaureate and master's programs and courses.
Eliminating exemptions requires member board support
ASWB's vision of "all social workers are licensed" is challenging but achievable. Before this "Big Hairy Audacious Vision" can be accomplished, however, jurisdictions will need to work on eliminating licensure exemptions. In this issue's Counsel's Column, Dale Atkinson provides additional food for thought.