Deconstructing executive orders
In times of crisis or declared emergencies, executive orders play an important role in establishing operational parameters that dictate what role government may undertake to address the circumstances.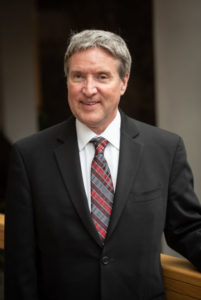 Executive orders may also provide directives to individuals that effectively have force of law and can lead to sanctions if violated. Executive orders can come from the federal government via the president and from individual states via the governor. When executive orders are issued, regulatory boards have the challenging responsibility of determining how to respond while maintaining public safety.
In direct response to the COVID-19 pandemic, state governors have issued a multitude of executive orders, ranging from Arizona with 43 and Colorado with 38 to Wyoming, 11; Alabama, 15; and Nevada, 16. These orders cover numerous issues related to the licensure of professionals and can be summarized in a few categories. (This list, though not exhaustive, identifies the major subject areas.)
Waiver of/modification to licensure requirements. These state executive orders seek to expedite licensure of out-of-state licensed practitioners, inactive licensees, and retirees in an effort to provide access to care to as many persons as possible from expertise and geographic perspectives.
Electronic practice expansion. From a national perspective, these orders have encouraged the expanded use of electronic modalities in the delivery of health care. While the rules of the federal Centers for Medicare & Medicaid Services allow for reimbursement for telehealth services, these rules do not preempt state requirements.
Relaxed scope of practice requirements. Recent state-issued executive orders have relaxed the scope/practice requirements to recognize practice in additional settings. They have expanded the ability of students/graduates to practice under supervision of licensees, again with the purpose of expanding access to care to address the effects of the pandemic.
Expanded immunity for providers. Boards should take note that executive orders may expand immunity for practitioners. The burden of proof is now gross negligence rather than negligence in such cases.
Under scrutiny
License application and renewal are two processes that licensing boards might want to review in order to meet the demands of executive orders by finding ways to enhance efficiencies. These increased efficiencies may contribute to positive changes after the pandemic. Increased efficiencies may include streamlining the application and renewal processes by delegating authority to board staff for processing, issuing, and renewing licenses. Boards can adopt policies to establish a system of delegation, with the board ratifying staff decisions made between meetings. Delegation may also include giving authority to ASWB staff for application processing, renewal, and audits as well as recognition of the ASWB Registry as a repository and verification source for applicants' primary source documents. Streamlining processes support licensure by endorsement and increase mobility and portability opportunities.
Executive orders are often implemented based on assumptions that services have been disrupted and additional access to care is needed. Because they are anticipating the need for an expanded workforce, policy makers and special interest groups have turned their focus on the licensure requirements imposed by each state. Test center closures are adding to the complexity of the situation because applicants for licensure are unable to sit for exams. The closure of test centers has resulted in entry-level competence examinations being called into question. Inquiries are being pursued as to why both education and examination components are needed.
Just as sunrise/sunset provisions provide regulatory boards opportunities for self-examination, so does this public health crisis. Boards may choose to develop strategies to articulate the need for government licensure, define scopes of practice set forth in statutes and regulations, and explain the importance of education and examination in establishing entry-level competence for safe and ethical practice.
In times of declared emergencies, pandemics, and substantive crises, government must shine. In a state-based licensure system (as with the licensure of the trades, occupations, and professions), coordinated efforts and multiprofession, intrastate communications are critical. Furthermore, interstate communications of like boards and professions through ASWB will provide opportunities for collaboration like never seen before. The primary purpose of ASWB is to serve its member boards via the licensure examination program and other programs and services. Now is an opportune time for ASWB and its member boards to shine.