ASWB provides services to social work boards, including licensing application review and exam pre-approval services.
We accept exam pre-approval applications for individuals who want to earn their social work license in the state of Colorado. In order to sit for the social work licensing exams for Colorado, you must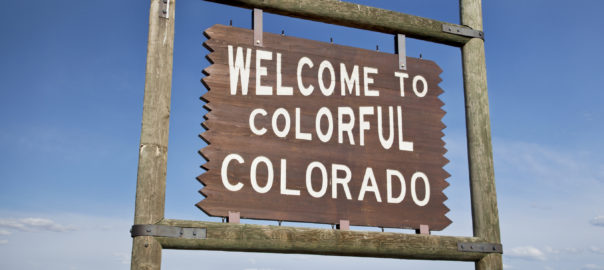 complete the online application here, and submit the supporting documentation required. The fee for a preapproval application is $60.
Colorado Application Portal
(for new and existing applicants)
Overview of Colorado Licensing Requirements*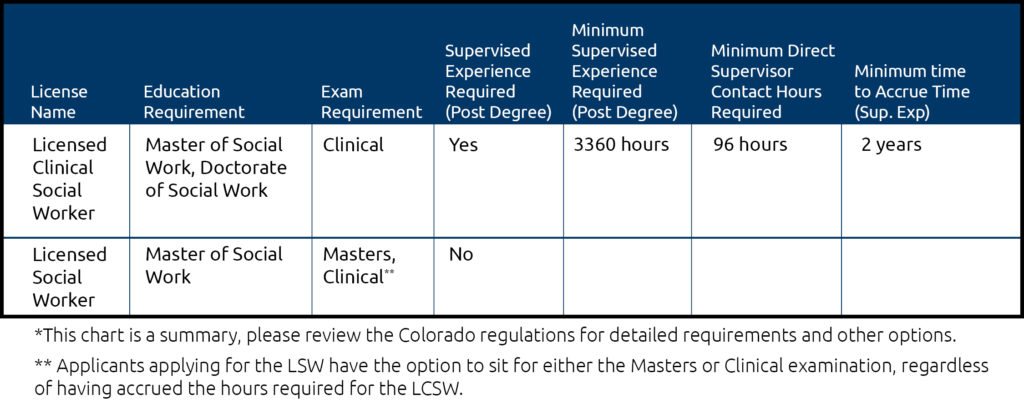 PLEASE NOTE: If you started an application prior to November 2017, you will need to refer back to the Colorado state board with any questions pertaining to your application.  
If you have questions, please review the Colorado rules and regulations or contact ASWB by email at colorado@aswb.org.