Association of Social Work Boards pilots free support program for test-takers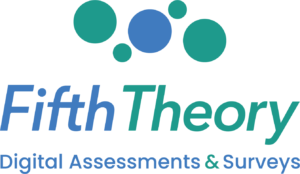 ASWB has contracted with the independent firm Fifth Theory to provide free test mastery mindset support to test-takers who are unsuccessful in passing the social work licensing exams. Fifth Theory's research-based Test Mastery Inclusion program is designed to help test-takers be successful on a high-stakes exam.
ASWB acknowledges that the personal and educational experiences that test-takers bring to the exam may affect how they perform on exam day and is committed to offering resources that may improve equity and opportunity.
"ASWB wants to help test-takers maximize their potential to succeed on the social work licensing exams," said Lavina Harless, ASWB senior director of examination services. "We understand that challenges exist that might go beyond the acquisition of knowledge, and we are exploring multiple ways to ensure all test-takers are equally prepared to show their competence on the exams. As part of our standing commitment to equity and inclusion, we have engaged Fifth Theory, a minority-owned business, to help us with this work."
During the pilot phase of the program, test-takers who are unsuccessful will receive an email inviting them to complete Fifth Theory's validated self-assessment. If they choose to participate, they will receive an individualized report with information and insights they can use to prepare for their exam retake. Test-takers will also receive a test mastery coaching guide, a guided journal, and access to a self-interpretation webinar and positive affirmation audio files.
ASWB will solicit feedback from users during this pilot phase of the initiative to understand its value.