Survey says!
Test-takers complete a short survey at the end of their licensing exam and have the opportunity to leave comments. Read some comments the ASWB exam administration staff received in October:
"Thank you for taking COVID precautions."
"The practice exam was very helpful. I felt more confident in my test taking ability after I used it."
"The process was extremely smooth and easy."
---
---
And the winner is … YOU!
Each year, ASWB publicly acknowledges the accomplishments and service of members of social work regulatory boards and staff of regulatory boards with the Sunny Andrews and the Glenda McDonald Board Administrator awards. In 2020, the awards program was paused in order to recognize all member board members and staff for their work during this year of unusual and difficult circumstances related to COVID-19.
---
Shopping local
ASWB traditionally recognizes its staff each December with a service awards luncheon. This year, rather than holding an in-person gathering because of COVID-19 precautions, the Social Committee gave employees gift boxes filled with items purchased from shops in Culpeper's historic district. The gesture served two purposes: thanking staff for their service and supporting local small businesses during a particularly difficult year.
---
One last blessing
Mary Jo Monahan retired as CEO in May but joined the online delegate assembly for a farewell to ASWB members during the Friday live session. "I'm so appreciative for the kindness, support, generosity, and of course the challenge…over my 29-year connection with ASWB," Monahan said. "I am thoroughly enjoying my preferment. I'm finding a new rhythm and developing a new approach to time." Monahan closed with an Irish blessing from John O'Donohue:
May you live this day compassionate of heart,
clear in word,
gracious in awareness,
courageous in thought,
and generous in love.
---
Charity begins at home
The economic fallout from the COVID-19 pandemic has not spared the region surrounding ASWB's Culpeper, Virginia, headquarters. As in many communities, the need for food and housing assistance has grown in 2020 as families struggle to make ends meet.
The 2020 ASWB Philanthropy Committee fielded donation requests from every department, most focusing on serving the local population with food, shelter, and health care services. In addition to supporting the Pamper Me Pink fund, which provides funds for breast cancer screenings,  ASWB contributed to food pantries in three counties and to the two largest shelter operations in the area. As of November, the association had made donations totaling $7,500 to charitable organizations in the region.
---
A fond farewell
TEDDY WILKINS retired in December from her position as director of health-related boards in Tennessee. "I have known many of you for several years and have enjoyed working with you during conferences," she wrote in a message to the administrators email group.  "I have learned much in my years with the state of Tennessee and want to let you know how much I appreciate the help you have given. You will all be missed."
---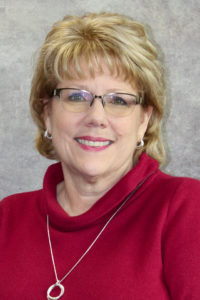 Thank you for your service!
ASWB Board member KIM MADSEN announced her retirement as executive officer of the California Board of Behavioral Sciences in November and stepped down midterm as a director at large as required by ASWB bylaws regarding continued service of member board administrators. President HAROLD DEAN thanked KIM, saying: "All Board members join me in saying you've been an excellent Board member. You've given thoughtful contributions, and the experience served you well. We wish you the best in new horizons. Thank you for your service to the ASWB Board of Directors."
---
---
Send all news and pictures to Jayne Wood, newsletter editor, at jwood@aswb.org or call Jayne at 800.225.6880, ext. 3075.