Approaching preferment, more lessons to share
Whew! The weeks had been flying by since I announced my retirement (aka "preferment") in November 2019 and the ASWB Board of Directors announced their choice of Dwight Hymans as the next CEO in late January 2020.
Dwight and I had been having regular transition meetings as outlined in ASWB's Policy 7.4, CEO Succession Plan, so that we could execute a smooth, seamless, and coordinated transfer of power and responsibilities of the executive leadership of ASWB.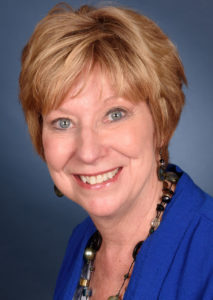 Then, unexpectedly in mid-March, the dang Coronavirus Pandemonium arrived and upended our careful planning. It threw me into a tizzy … unusual for me. This, indeed, was not the retirement sendoff that I had envisioned or the "preferment" that I preferred!
When we canceled the 2020 education meeting, scheduled to be held in Chicago this month, I felt disappointed that I would not be able to say a proper goodbye to our ASWB members. I was also verklempt that my Chicago family—all 20+ of them—would not be able to celebrate with me and the attendees. My brother, Joe Monahan, who is an attorney with an MSW degree, told me that he had his speech all prepared with nowhere to give it!
Instead of focusing on what the virus is stealing from me, I have decided to take control of what I can and learn whatever lessons I am being taught by this farewell experience. I want to share these with you.
Lesson #1: As I learned many years ago from my training in Gestalt therapy, "Unfinished business hangs around until it gets finished." It would be quite unsettling for all of us if we did not have the opportunity to say a proper farewell. I am most grateful to Dwight the he will host an all staff Zoom meeting on April 29, where I will be able to see (virtually) all ASWB staff and say my goodbyes to all. Interestingly, today I heard Charlie Baker, the Massachusetts governor, whose best friend's mother died of COVID-19, poignantly encourage us to "leave nothing unsaid." I know that the ASWB Board and Dwight are also working on some plans for me to say a proper farewell to our members and other stakeholders.
Lesson #2:  As an extrovert, I crave interaction with people and rely on relationships to inform and enhance my experience of the world. Interacting with my ASWB family is what, I imagine, I will miss most. Serving and belonging to this organization has been a highlight of my professional life. I have felt valued and loved, and these past eight years have created a significant ending narrative to my professional life. The past weeks of forced isolation working from home have actually served as a bridge for easing into my next life phase. They helped me move from very satisfying—but constant—interaction to a more low-key, quiet interaction. Surprisingly, I have enjoyed the more reflective, almost contemplative, time with myself.
Lesson #3: Finally, the other activities that I will miss greatly are exercising my brain in problem-solving and strategic and generative thinking and using my leadership skills to serve others and bring people together. I look forward to seeing ASWB emerge from this emergency time, knowing that getting back on track in what will be a "new normal" will come in waves. I will be cheering on ASWB staff as they move into their new home and make it their own, and my wish is that ASWB members and volunteers will visit the Culpeper headquarters as soon as it is safe. I have complete confidence that Dwight, our new CEO, understands what staff, the Board of Directors, the members, and stakeholders need to fulfill the current strategic framework and set the stage for the next productive years of service to the social work regulatory community. I believe that ASWB has forged lasting, collaborative relationships with our dedicated members and other respected stakeholders in addition to our excellent staff. These relationships form the solid foundation for a successful future.
Finally, I leave you with a John O'Donohue blessing that is my farewell gift to you for now.
All my best to each of you.