If there is one thing to be said for 2020, it's that nothing's gone according to plan. Professional sports? Canceled. Graduations? Virtual. Weddings? Postponed. Moving into a new headquarters? Minor adjustments.
After delays in nearly every step of the building process, ASWB's headquarters was finally ready—in the middle of a pandemic that has forced the association's staff to work remotely for the past three months. (See related story.)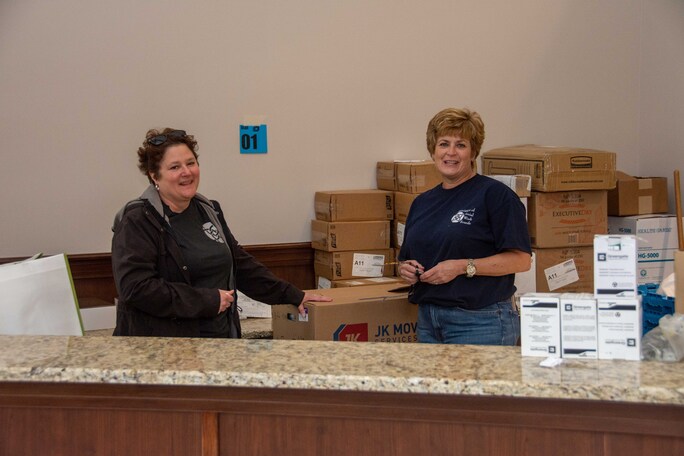 "Instead of 'Why move during a pandemic?'" ASWB CEO Dwight Hymans says, "the question was more 'Why not?'" With ASWB's call centers closed by COVID-19, the necessary service interruption of the move was easier to accommodate. During the nearly weeklong pause in connectivity, computer servers and network systems that had been scattered throughout seven buildings were moved into the new building, and phones were installed and tested. After only a few days, staff working remotely were  able to reconnect to the ASWB network, and databases and online exam registrations resumed.
Planning for a move this complicated doesn't start while the paint dries. Months earlier, Hymans had assembled a moving team to organize the work and communicate about the move.  Director of Information Technology Dan Sheehan, Director of Finance and Administration Heather Foley, Executive Services and Personnel Manager Jill Armm, and Digital Content Coordinator Kim Phillips formed the core of the team. It was rounded out with move coordinators recruited from each of the seven buildings.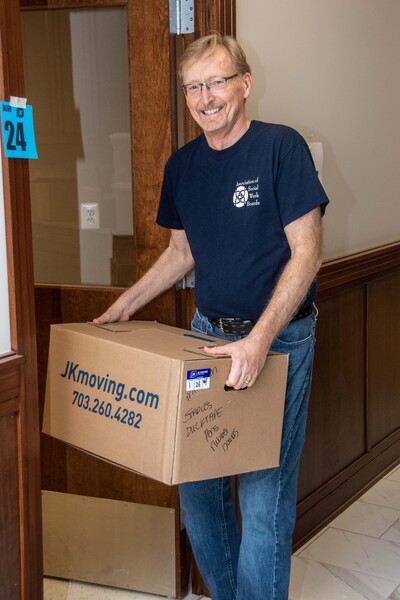 "They did so much of the planning, coordinating, and project management," Hymans jokes, "that I just kind of sat back and watched." Sheehan managed relocation of the computer and phone networks and worked with the contractors and consultants who support those systems. Foley handled much of the association's inventory, furniture procurement, and real estate details. Armm interviewed moving companies and coordinated the work of the movers, and Phillips managed the move coordinators and kept detailed spreadsheets of all the critical dependencies in the project. When all was said and done, Hymans points out, the movers delivered everything to the new headquarters in a single day.
Some things did need adjusting because of the pandemic. The original plans had all staff packing up their desks in a single day, but social distancing guidelines stretched that out to a week. Staff members were scheduled to pack up in half-day shifts to minimize contact with one another. Unpacking will proceed in roughly the same way. "We had intended to have an all-staff orientation," Hymans says, "but we'll do that in small groups, instead."
"In some respects it was a good time to do it," Hymans says. "Because staff was already working remotely, we could handle the move without interrupting them getting their jobs done."