A robust licensure system benefits the social work profession—and the public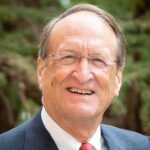 Stanley Weinstein, Ph.D., LCSWC
Social work has grown exponentially and evolved dramatically since I began my career more than 40 years ago in the department of psychiatry, University of Maryland School of Medicine and the Maryland Mental Hygiene Administration. Our profession has made great strides in multiple areas. Specifically, mental health services are now seen as routine and are offered more robustly, including in spaces like schools, libraries, and even police departments so providers can meet clients where they are. Yet we still have progress to make, and we must maintain a vigorous licensure system to help us get there.
At its core, the profession has remained the same: Every day, social workers have the honor of helping people address the complex life problems they face. But social workers have not always received the public respect that the work and the profession deserve. Based on my numerous roles in clinical service, education, and regulatory service, I believe we can thank enhanced education, improved licensure, and strong social work leadership for the increased respect and high standards of the profession today and we cannot afford to let that slip away.
Views from the field
This commentary is part of a series that shares the perspectives of social work thought leaders, focusing on licensing, regulation, and the exams.
Before social work was a licensed profession, many of today's core aspects of the practice were not guaranteed. For instance, protecting the public was not always taken as seriously as it is today. I was advocating for state licensure before it was made a law and requirement in Maryland. Prior to licensure, anyone could be called a social worker, no matter their education or training—and unfortunately, we still see this sometimes when a license is granted with a multitude of exemptions. As a result, the many people who needed services had no way of knowing whether their provider, despite being called a social worker, had any social work training.
Most often, this affected the most vulnerable in our communities. They were the clients who depended on public services, and many public agencies were exempt from licensure. Before licensure was the law and required, there was no recourse for people who were harmed. When a state or jurisdiction licenses a social worker, we are assuring the public that these practicing social workers have met the minimum standards of competency for the profession. That assurance is at the heart of our commitment as regulators and gives the public an avenue to have their complaints addressed.
Additionally, before licensure, social workers struggled to be recognized as working in a true profession. Licensure is the way that governments recognize and acknowledge that the profession has a real impact and provides care and services to the public—and it's the way that the public knows who has met the qualifications and standards to perform the work safely and effectively. Since licensure requirements became more widespread—they are now mandated by law in all 50 states, the District of Columbia, and three U.S. territories, as well as in all 10 Canadian provinces—there has been a tangible, positive shift in the public respect that social workers receive and in the services that we can provide.
Licensure is the way that governments recognize and acknowledge that the profession has a real impact and provides care and services to the public.
We see this respect in both micro and macro ways. On an individual level, social workers provide most mental health services to people in the United States, and requiring licensure helps to ensure that the highest standard of care is maintained. On a broader scale, policy decisions can affect entire cities and states—and many of those decisions should be made with the input of social workers. Licensed social workers are intimately aware of the basic realities in the day-to-day lives of the people they serve. Therefore, practicing, licensed social workers must help shape policy to change lives for the better. These changes are possible only with the respect that a licensed profession elicits from the public.
No social worker should take for granted the tremendous satisfaction we get to experience every day through our wonderful profession. We are changemakers. We are advocates. We are powerful voices for the vulnerable.
Ensuring that social work remains a licensed profession has never been more important because we need that advocacy in our society. Now is the time when licensing is needed most, because of the range of services provided throughout our communities. We all should take time to remember the hard fight to firmly establish the status of social work as a true profession, with standards and ethics at its core. We should see licensure for what it is—the gateway to better public protection, more respect for the profession, and ultimately one of the keys to ensuring that social workers can continue doing what we do best: helping others.
---
Stanley Weinstein, Ph.D., LCSWC, has worked in many capacities, including as a family therapist, teacher, creator of a mental health scholars program at a historically Black university, and director of several mental health programs. He was a member of the Maryland Board of Social Work Examiners and served as chair for five years. He led the effort in Maryland to require all social workers to be licensed and eliminate the public sector exemption. He later became the board's executive director. In 2018, Weinstein received the ASWB Glenda McDonald Board Administrator award for outstanding commitment to social work regulatory board service. The National Association of Social Workers has named Weinstein an NASW Social Work Pioneer®.