The creation of the Curricular Guide for Licensing and Regulation was spearheaded by a duo of impressive leaders in social work education. Deana Morrow, Ph.D., LICSW, ACSW, who serves as the director of the West Virginia University School of Social Work and Nancy Sidell, Ph.D., who is an emeritus professor at Mansfield University, cochaired the steering committee that created the guide.
"Nancy Sidell and I had the opportunity to collaborate with an amazing group of colleagues across the nation in developing the guide," Morrow said. "Everyone working on the project recognized the significant step forward we were making in linking regulation and social work education." She hopes that step forward will help educators and students by supplying social work educators with the instructional tools needed to better prepare students for licensed practice. "Social work licensure is, in many situations, mandated by law. Therefore, it is vital that social work educators prepare students for licensed practice. My experience has been that students are eager to learn about licensure and regulation."
Sidell agrees that the opportunity to collaborate was a highlight of working on the guide. "Dr. Morrow's high level of professionalism, her current knowledge of CSWE, her high level of commitment to the project, and her writing skills were so important in getting this project completed," she said. Sidell and Morrow also had praise for others involved in the process, ranging from ASWB and CSWE leaders to committee chairs and members of the task force.
The resulting publication is packed full of useful information for social work educators. "As a faculty resource, the guide provides educational content and teaching strategies for educating students about licensure and regulation," Morrow said. It includes terminology, contemporary issues, and ways to integrate regulation education into each of CSWE's nine competencies. "This resource also offers creative exercises and assignment suggestions for incorporating licensure and regulation content throughout the curriculum from policy to practice."
Both Morrow and Sidell are eager to see the guide in the hands of professors and administrators. "I think it will be a great resource for new faculty as they think about preparing their course content," Sidell said. "For seasoned faculty, I hope it will also stimulate their thinking about the topic." She adds, "I can see large departments using this as a guide for their curricular discussions, to help them think through where this content is being taught in their program and to think through gaps in where it can be better covered."
Ultimately, the guide is a starting point for continued conversation. "I hope it will be used to further open up conversations among faculty on how best to prepare students for a lifelong professional association with licensure," Sidell said. Morrow credits the collaborative process for the final product's quality. "This guide was a shared labor of love among many, and the synergy created in our iterations of work became transformative for the final product," she said. The result, she said, is certain to be "beneficial to both social work students and educators."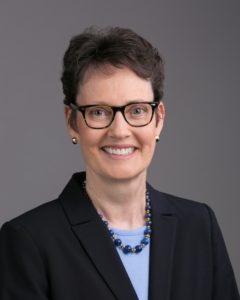 Deana F. Morrow is a professor and director of the West Virginia University School of Social Work located in Morgantown, West Virginia. She holds a Ph.D. in counselor education from North Carolina State University; a Master of Social Work degree and a graduate certificate in gerontology from the University of Georgia; and a Master of Arts in counseling from Western Carolina University. Morrow's research interests are in the areas of clinical practice, sexual minority populations, older adults, mental health, and social work licensure and regulation. She is the lead editor of the book Sexual Orientation and Gender Identity in Social Work Practice and co-editor of an accompanying casebook. She has authored more than 30 published articles and book chapters and made more than 80 scholarly presentations.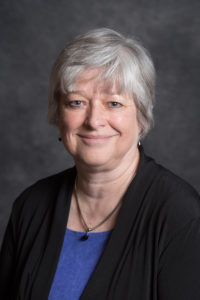 Nancy Sidell earned her master's degree from Case Western Reserve University and her Ph.D. from Ohio State University. Sidell started her professional life as a social worker in a nursing home and moved on to hospital settings, both community and teaching facilities. She is an emeritus faculty member at Mansfield University of Pennsylvania, where she served in roles including Dean of Natural and Social Sciences. Her areas of expertise include gerontology, rural issues, social work communication skills, and teaching pedagogy. Sidell is the author of Social Work Documentation, 2nd ed., published in 2015."