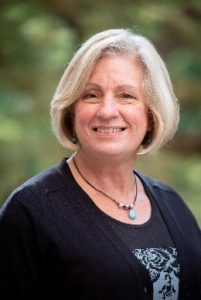 Kate Zacher-Pate, who serves the Minnesota Board of Social Work as executive director and sits on the ASWB Board of Directors, welcomes the publication of the Curricular Guide for Licensing and Regulation because it helps fulfill an important part of the Minnesota board's mission. "We have made education about social work regulation and licensure a priority for 20 years," Zacher-Pate says.
To carry out that part of the board's mission, board members regularly visit Minnesota's 24 social work education programs. "Besides," Zacher-Pate says, "meeting students helps debunk the 'bad, nasty board' myth." When they visit with social work students, board members cover topics such as protection of the public, the application process, taking the exam, ethics and decision-making, lifelong learning, and the value of working in a licensed profession. They find that this outreach results in higher quality applications and improved experiences for candidates. "Staff report that applications are more likely to be submitted correctly from those who've had [the board's] educational program," she says.
"The result of our efforts," Zacher-Pate says, "is that students commit themselves to be professional." That's helpful, she adds, because "the public wants social workers to be competent."
By offering resources for infusing information about licensing and regulation throughout the curriculum, the new curricular guide helps educators help students prepare to become competent, licensed professionals. In addition, the guide "will help licensing and regulation to be integrated as a norm, an expectation," Zacher-Pate says, "and let us focus on the value-added benefits." Among those benefits, she adds, is that licensure—along with its requirements for supervision and continuing education—assists social workers in marketing themselves to employers.
The Minnesota Board of Social Work is doing its part to put the Curricular Guide for Licensing and Regulation in front of social work educators by linking it to its website. After all, its publication marks a big step forward in achieving the board's goal of making sure social work students understand regulation's importance to their careers. "The curricular guide is a milestone," Zacher-Pate says.