Appreciation and education: Host a barbecue lunch!
Summer can be a great time for in-service trainings. Show your employees you appreciate them with a barbecue lunch. For dessert, give them some pie—see the recipe below—and a social work CE training that the whole team can use, such as a two-hour course introducing them to trauma-informed care.
To be eligible for ACE credit, the content of an in-service training:
must meet ACE standards
must NOT include information about agency-specific policies and procedures
| | |
| --- | --- |
| In a course on… | Don't include … |
| working with clients and families affected by Alzheimer's disease | information about your organization's specific procedures |
| trauma assessment and evidence-based treatment techniques | your hospital's policies related to charting the assessment and treatment in your company's EMR |
| how therapists should respond to ethical situations and use their profession's code of ethics, regulations, and laws to resolve an ethical dilemma | details on how your organization expects employees to follow your company's specific  code of ethics and/or policies when responding to those situations |
---
Rhubarb pie: A secret family recipe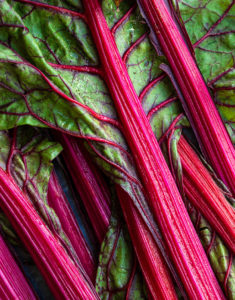 The anonymous ACE staffer who contributed this timeless family recipe says, "I really, really like rhubarb. But don't chew on fresh rhubarb from the garden while you play outside with your big sister, even if she promises it tastes just like candy. I think the best way to enjoy rhubarb is cooked in a pie with some vanilla ice cream on top!"
1½ cups sugar, plus 2 tablespoons sugar for topping the crust
3 tablespoons all-purpose flour
½ teaspoon nutmeg
2 eggs, beaten
4 cups rhubarb, cut into ½-inch pieces
2 pie crusts
2 tablespoons milk
Preheat the oven to 425°F.
Combine sugar, flour, nutmeg, and eggs in a bowl. Add rhubarb and mix well.
Pour mixture into unbaked pie crust and cover with another crust. Cut slits in the top crust. Sprinkle milk and sugar over top.
Bake for 15 minutes. Lower the temperature to 320°F, and bake for 25 more minutes.