CE wish list from ASWB 2017 Education Conference attendees
Attendees at ASWB's 2017 Education Conference provided feedback about what they wished to see more of in social work continuing education in the future. We thought our CE providers would be interested to learn what many of our attendees thought was important for continuing education for social workers in the future.
More courses

on technology in social work
focused on macro issues
on ethics and professional boundaries
specific to specialty areas in the social work field
requiring pretests and posttests to evaluate participants' learning

More interactivity in courses
Clearer identification in promotional materials of the course content levels and target practice experience levels for potential attendees
More courses that are free or lower in cost
Additionally, attendees indicated a need for jurisdictional boards to provide more allowances for social workers to fulfill CE requirements through distance learning courses.
NJ licensees want more approved CE courses!
If you're an ACE provider but you haven't submitted individual courses for approval through the ASWB New Jersey Course Approval Program (CAP), you're missing the opportunity to get your courses in front of more than 19,000 licensed social workers in the state. As a Continuing Education Approval Entity for New Jersey, ASWB is still getting calls from NJ licensees asking for additional approved courses. For information on how to apply, go to https://www.aswb.org/newjersey/.
Remember to notify ASWB about company name and/or staff changes!
If your organization is considering a name change, please remember that you must notify ASWB as soon as possible once the decision is made, so that we can update our system. Notice should include your organization's current name, the new name, and the date the change becomes effective. If you send notice after the change date, please include the former name, your current name, and the date the change became effective.
According to ACE policy, you are also required to:
Retain information about the former name on your website for a three-year period, to allow former customers and licensing boards (who might audit a course certificate) to locate your organizational information on the ASWB website
Retain information about the former name on your course information for a three-year period
ASWB also needs to be notified of staffing changes within 10 business days of the change date.
ACE providers must notify ASWB of changes to your primary contact, the CE Director, and the Social Work Consultant. You are also required to provide ACE staff with a current resume and current license information for any new CE Director or Social Work Consultant. Please submit this information to Karen Crowe at kcrowe@aswb.org.
New Jersey CE Course Approval Program course providers must notify ASWB of changes to all contacts. Please submit this information to Kacie Beck at kbeck@asbw.org.
Do breaks count for CE credit?
Providers have asked for clarification about whether short breaks can count for CE credit. Although some jurisdictions may allow short breaks to count for CE credit, many jurisdictions state in regulations that breaks do not count for CE credit and/or that a continuing education hour is defined as 60 minutes of instruction. When establishing continuing education requirements for providers, ASWB has to consider the broader regulatory perspective and take into account all these varying requirements. ASWB agrees with and follows the standard of a 60-minute credit hour. Therefore, when calculating the CE credit to be offered for the course, providers who offer programs with scheduled breaks (including coffee, lunch, dinner, etc.) cannot count the time for any of those breaks—no matter how short the break is—as part of the course time.
Welcome Karen Crowe!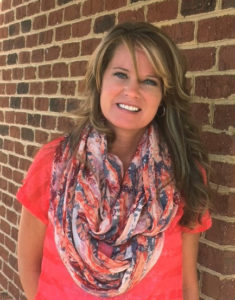 The Continuing Competence team is happy to welcome Karen Crowe to ASWB! Karen brings a wealth of knowledge and experience in the health care field. She started at ASWB in July and has quickly become a valued member of our team. Karen is currently focused on helping the team process renewal and additional format applications for ACE providers. If you have questions about your renewal application or you would like approval for a specific format that you are not currently approved for, contact Karen at kcrowe@aswb.org for more information.
Evaluations for a course with multiple instructors
DID YOU KNOW?? When more than one instructor is presenting a course, EACH instructor must be evaluated individually. The course evaluation should include the following four questions for every instructor:
The instructor was knowledgeable about the content
The instructor presented the subject matter clearly
The instructor was responsive to participants
The instructor used the technology effectively
For more details, check out our Evaluation Requirements and Sample document, one of many ACE resource documents available on our website to guide you through the course creation process.