Volume 1, Winter Issue
Introducing the Continuing Competence Team
ASWB has three main contacts for continuing education providers who have questions or would like to submit applications to our programs. Kacie Beck is our Continuing Competence Assistant and works primarily with New Jersey CE course applications. Donna Edwards is our Continuing Education Specialist and focuses on ACE provider applications. Lisa Casler Haun, MSW, LSW, is our Continuing Competence Coordinator and works with both programs. Our staff is always happy to answer calls or emails if you have questions about your applications or the requirements for either program.
To email our team:
---
ACE Provider Approval or New Jersey CE Course Approval?
The ACE program approves providers to offer continuing education to social workers. The
New Jersey CE Course Approval program approves individual courses that the New Jersey Board of Social Work Examiners will accept for CE credit toward the licensure requirements for New Jersey social workers. New Jersey requires each course to be reviewed and approved.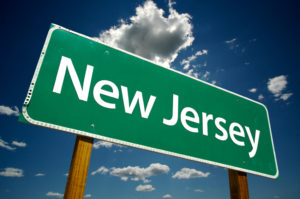 Check the ACE jurisdiction map to see what states and provinces currently accept continuing education from ACE-approved providers. It is the responsibility of all providers to research and be aware of current rules and regulations for each jurisdiction where they offer social work continuing education courses. New Jersey CE Course Approval program applicants are required to meet the requirements of the New Jersey Board of Social Work Examiners for continuing education courses in addition to ACE requirements.
---
Promotional Materials
Both ACE and New Jersey CE course approval programs require that providers include copies of all promotional materials used to advertise their courses when submitting course samples for review. Company websites, emails, and social media sites where course information is provided or advertised are considered promotional materials–not just printed brochures and flyers. When submitting applications, make sure to submit samples of each form of advertisement used to promote your courses. The promotional materials submitted must meet ACE requirements.
See the ACE section in the ASWB free resources section of our website for the ACE resource document titled Promotion and Advertising Requirements to learn more. While there, please check out all of the additional resource documents as well. Providers who use them feel that they are very helpful when preparing application materials for submittal.
---
Bibliographies and References
Continuing education providers are required to provide a copy of a bibliography or reference list to all attendees for each course or conference session they offer. References should be current (within the last five years) and formatted in APA style.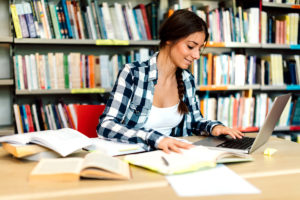 In addition, the majority of references should be from peer-reviewed journals and demonstrate that the topics covered in the presentation are evidence-based practice. See the ACE resource Using References and Bibliographies on our website for more information. A great additional resource for evaluating the types of articles in course or conference session reference lists can be found on the Colorado State University Library's website.
---
Meeting with the Veterans Administration
In October, ASWB welcomed two social workers from the Veterans Health Administration Employee Education System department to our offices for an in-depth discussion of how their program works and the ACE program requirements for providers. Brian Gilman, LMSW, an accreditation specialist, and Keith Welsh, LCSW, division director, met with our Continuing Competence staff to discuss best practices in continuing education for social workers.
ASWB welcomes our providers to come and discuss program standards and requirements with us on-site at ASWB headquarters. If you would like a face-to-face meeting to discuss your program and our requirements, please contact us. We are also happy to meet with you by phone whenever you have questions.