As of January 2016, the California Board of Behavioral Sciences will be using the ASWB licensing examination for the purpose of licensing clinical social workers. The ASWB exam replaces the clinical vignette exam, but California will still require a law and ethics exam (formerly the Standard Written Exam)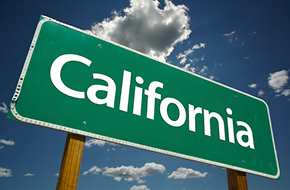 for all social work licensing candidates.
Beginning December 1, 2015, the Board of Behavioral Sciences will suspend use of its clinical vignette exam in anticipation of this change.
What does this mean for you?
If you are going to apply in the next few months to become a Licensed Clinical Social Worker in California or have been approved to sit for the exam but have not yet tested, you'll need to decide when to take the exam, which will determine which exam you will take. If you test between now and November 30, you'll be taking the clinical vignette exam and the Standard Written Exam. If you test after January 1, you will be taking the ASWB Clinical Exam and the California Law and Ethics Exam.
Remember, the month of December 2015 is essentially closed for examinations; California will not be administering the clinical vignette exam and will not be forwarding candidate information to ASWB for  the national exams, either.
When can you register for the ASWB Clinical Exam?
ASWB's offices will be closed on January 1, 2016, in observance of New Year's Day. We will begin taking phone registrations on Monday, January 4, 2016.
ASWB will open online registrations as of January 1, 2016, but no registrations will be processed and no appointments may be made until after Tuesday, January 5, 2016.
Where will the ASWB Clinical Exam be administered?
Pearson VUE administers all ASWB exams at its Pearson Professional Centers throughout the country and around the world. You can find a test center online and test at whatever site is convenient for you.
What about out-of-state applicants?
In addition to using the ASWB Clinical Exam for new clinical licensees, California will begin accepting Official Score Transfers from applicants who passed the ASWB exam previously. This means that, for the first time in more than 20 years, applicants from other states may apply for clinical social work licenses in California without having to retest.
Likewise, social workers who pass the ASWB Clinical Exam to become licensed in California will be able to transfer their exam scores to any other state that uses the ASWB Clinical Exam.