Eligibility requirements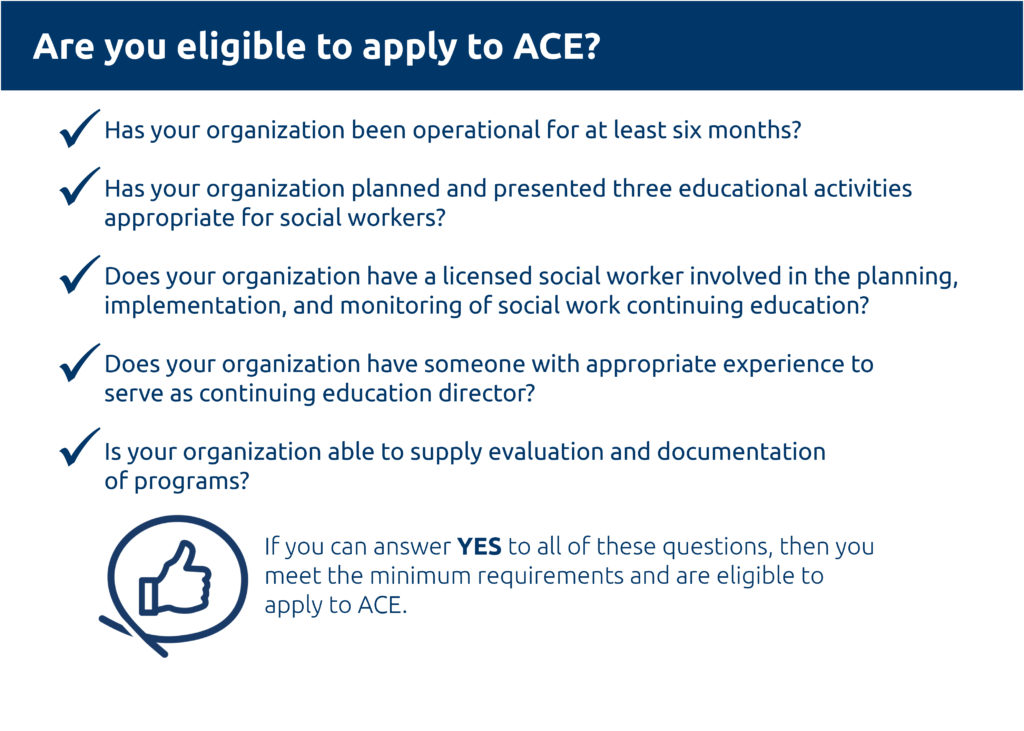 ACE approval

Continuing education providers can now apply for approval as a provider of social work CE, or for approval for an individual course or conference.
With provider approval through ACE, continuing education providers may develop additional courses in approved formats, without having to submit each course to ACE.
With individual course approval, providers may offer the same course multiple times during the approval period, so long as the course and instructor(s) remain consistent.