Eligibility requirements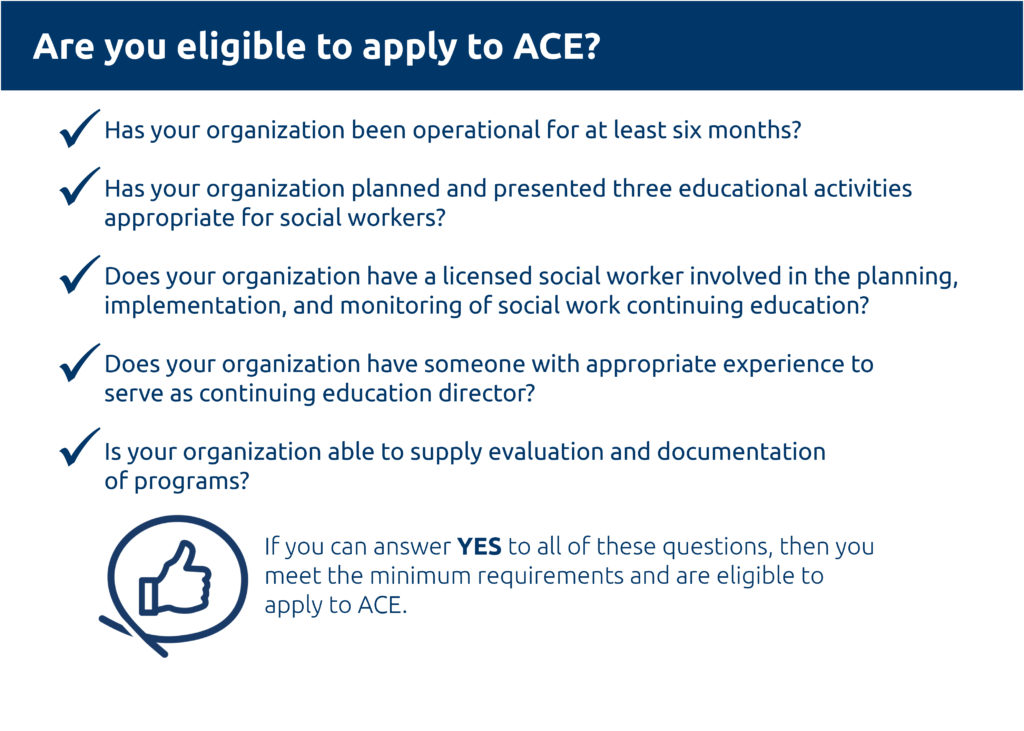 Provider-level approval
ACE is designed for CE provider organizations or individuals who offer more than one course, courses in more than one jurisdiction, and/or distance learning courses.
ACE providers may develop additional courses in approved formats, without having to submit each course to ACE.
Initial approval covers one year. At the end of the first year, ACE providers renew and enter a three-year renewal cycle, completing an application and submitting course samples representing each course format offered during the previous approval period.